Back to News
Private Equity
Sponsors, Strategics Crew Up on Hollywood Sets
|
Published: June 9th, 2022
Film and TV production groups are racing to keep pace with the streaming boom. Middle-market M&A and private equity deals have followed.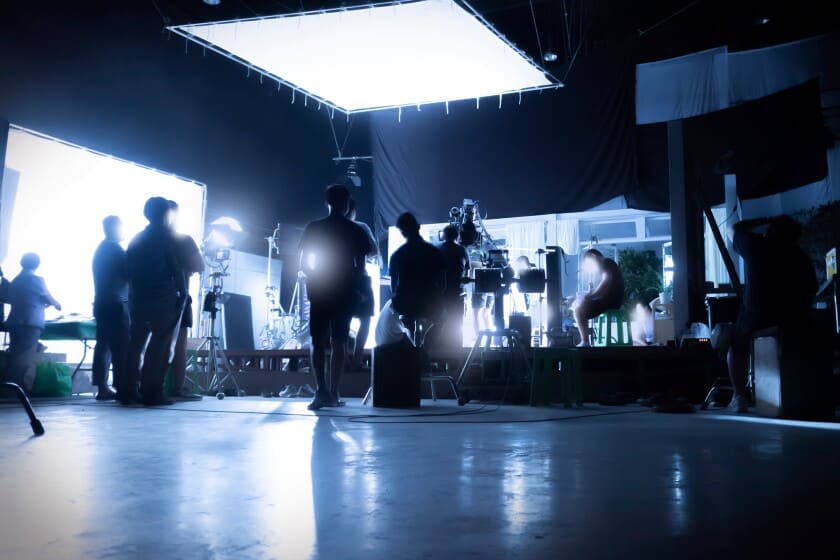 Amazon.com Inc.'s (AMZN) purchase of Metro-Goldwyn-Mayer Studios Inc. and Apollo Global Management Inc.'s (APO) investment in "Dune" producer Legendary Entertainment have headlined recent coverage of M&A in Tinseltown.
Behind the scenes, the crews that make the Hollywood magic happen are headlining deals of their own, as the services community remains fragmented amid a boom in production spending.
"Think of a production budget as a series of departments," said Derick Stace-Naughton, COO of Quixote Studios in Los Angeles, which owns sound stages and provides an array of production services. "Aside from cameras and lighting … production departments are serviced by a very large, but fragmented, ecosystem of primarily lower middle market or smaller service providers."
Quixote and peers such as Hackman Capital Partners LLC's MBS Group, Herc Holdings Inc.'s (HRI) Cinelease Inc. and Sunset Studios, backed by Blackstone Inc. (BX) and Hudson Pacific Properties Inc. (HPP), have bought up pieces of the production chain.
Though it may not be as glamorous as acquiring MGM, an investment in the niche has its own virtues.
"It's been a phenomenal way to participate in the content production growth tailwinds without having exposure to the ups and downs of a specific streamer or a piece of content," Stace-Naughton said.
Editor's note: The original version of this article was published earlier on The Deal's premium subscription website. For access, log in to TheDeal.com or use the form below to request a free trial.
This Content is Only for The Deal Subscribers
The Deal provides actionable, intraday coverage of mergers, acquisitions and all other changes in corporate control to institutional investors, private equity, hedge funds and the firms that serve them.
If you're already a subscriber, log in to view this article here.
Podcasts
By Chris Nolter
|
Published: June 15th, 2022
Court Square managing partner Jeffrey Vogel discusses the firm's approach to investing with founders, the spinout from Citi and changes in the tech market.
Mergers & Acquisitions
By David Marcus
|
Published: June 13th, 2022
CD&R turns to Debevoise and TPG to Ropes & Gray on a deal that places a $4 billion valuation on animal health company Covetrus, which uses Weil, Goldman and Lincoln International.
Private Equity
By Nikitha Sattiraju
|
Published: June 13th, 2022
Private equity backed gym franchisees are preparing for exits as dealmaking in the category picks up pace again, putting a spotlight on companies such as Trilantic's Taymax Group, among others.