Back to News
Activism
Activist Target: Credit Suisse Rescue May Put UBS in Crosshairs
|
Published: April 6th, 2023
A $3.25 billion rescue of Credit Suisse could provide an opportunity for activists to push for a simplification of the new Swiss banking giant if more cracks begin to show.
As UBS Group AG management works to quickly integrate Credit Suisse Group AG following a $3.25 billion rescue deal earlier this month, followers of the Swiss buyer say the company could have an activist target on its back sooner than later.
Just prior to the rescue deal, in February, Credit Suisse had reached a $175 million agreement to acquire Michael Klein-run boutique Klein Group LLC and said it planned to spin off much of its investment banking and revive the First Boston brand.
Though reports have emerged that UBS has little interest in pursuing the planned spinout, shareholders could look to revive said plan, and take other actions, should UBS drop the ball in the wake of the deal, said academics following the situation.
"It is clear it will be a challenge to oversee the behemoth of a combined UBS and Credit Suisse," said Drew Shagrin, a professor of business law at ESCP Business School in Paris. "That will provide an opportunity for an activist to push for divestitures, including possibly the First Boston spinoff that was previously contemplated."
Credit Suisse shareholders may have a lot to complain about related to the deal.
Though Credit Suisse's shares are listed in New York and Zurich, in an unprecedented decision, the Swiss government approved an "emergency ordinance" unilaterally removing the ability of shareholders to vote on the transaction.
"Shareholders can criticize the decision by the Swiss government to eliminate their ability to vote on the merger, and it is clearly a suspension of a good governance process," Shagrin said. "But if we had the Swiss regulator in front of us now, they would say there was a compelling reason, as there was a crisis and risk of a bank failure and a really perilous situation with Silicon Valley Bank problems a few days earlier."
One shareholder, in particular, the Saudi National Bank, which acquired a 9.9% stake in Credit Suisse in October, may find reason to complain.
The bank was an important partner in funding a strategic overhaul effort but also a key reason for its decline. On March 15, Saudi National Bank chair Ammar Al-Khudairy, said the institution would "absolutely not" provide more funds to shore up Credit Suisse.
The institution acquired its stake in Credit Suisse for about 3.82 Swiss francs ($4.15) per share while UBS is paying Credit Suisse shareholders 0.76 francs per share.
On March 20, the Saudi bank told CNBC its $1 billion investment had declined by about 80%, while Al-Khudairy has since also resigned.
"What are the Saudis going to do?" asked David Chekroun, a professor of business law at ESCP Business School and co-founder of the Institute of Corporate Governance at ESCP. "Will the Saudi bank file a lawsuit or seek international arbitration? If there is a claim, what would be the legal ground?"
Though any disgruntled UBS shareholders will have to consider the influence of the Swiss government in whether to mount an insurgency, experts say it's only a matter of time if cracks begin to show.
"I believe some investors will push for a deal at some point," said Shagrin. "It is a question of how much time they will give the board."
Also, if an activist agitates to break up a combined UBS-Credit Suisse, it wouldn't be the first time an insurgent targeted a Swiss banking institution.
In December, Zurich-based RBR Capital Advisors AG said the proposed plan to spin out First Boston "barely" scratched the surface of what needed to be done.
In 2017, the then-0.3% shareholder advocated for a breakup of Credit Suisse into three parts: an investment bank, an asset management group and a division that would hold its retail and business banking operation.
Editor's note: The original version of this article was published March 31, 2023, on The Deal's premium subscription website. For access, log in to TheDeal.com or use the form below to request a free trial.
Activism
By Ronald Orol
|
Published: May 25th, 2023
New rules from the SEC requiring more detailed disclosures on share repurchases by insiders could provide a window into confidential information about dealmaking for activists and other shareholders.
Activism
By Ronald Orol
|
Published: May 24th, 2023
The shareholder activism defense leader at Ernst & Young explains why ESG proponents and second-tier activists may be reticent to launch director contests, while brand-name insurgents can 'weather the storm.'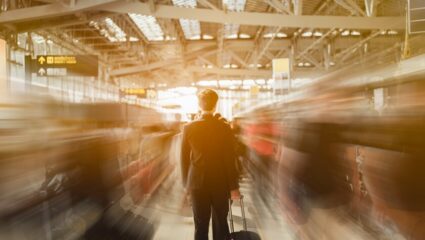 Activism
By Ronald Orol
|
Published: May 16th, 2023