Back to News
Activism
Exclusive: Yelp Hires Evercore, JPM Amid Semler M&A Push
|
Published: August 24th, 2023
The restaurant review site has retained the two banks after TCS Capital's chief launched a campaign seeking M&A, sources said.
Yelp Inc. (YELP) has retained JPMorgan Chase & Co. and Evercore Inc. as it faces an M&A-focused campaign launched by Eric Semler's TCS Capital Management LLC, sources told The Deal.
In May, Semler and TCS, which owns about 4%, argued in a letter that CEO and co-founder Jeremy Stoppelman is the main obstacle to an improvement in the company's share price. The fund suggested that Yelp could be sold for at least $70 a share, significantly greater than its $42.81 trading price on Wednesday afternoon, or it could explore a tax-free merger with Angi Inc. (ANGI), which owns Angie's List and HomeAdvisor.
It is unclear whether Evercore and JPMorgan are advising Yelp in response to the activist, or in response to any unsolicited bids. Companies routinely hire banks when faced with an activist.
In a statement, Yelp said it doesn't comment on rumors or speculation.
Shares of Yelp popped almost 5% higher on The Deal's report, which appeared on our premium platform.
Editor's note: The original version of this article was published earlier on The Deal's premium subscription website. For access, log in to TheDeal.com or use the form below to request a free trial.
This Content is Only for The Deal Subscribers
The Deal provides actionable, intraday coverage of mergers, acquisitions and all other changes in corporate control to institutional investors, private equity, hedge funds and the firms that serve them.
If you're already a subscriber, log in to view this article here.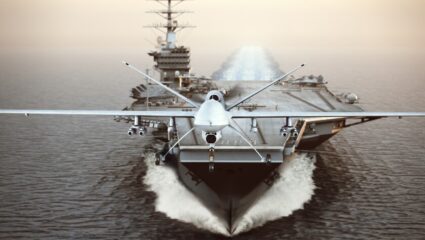 Activism
By Ronald Orol
|
Published: September 22nd, 2023
A small accumulation by Jana in the defense and government technology services company may indicate that investors want a new CEO to explore divesting assets that haven't shown growth since acquisition.
Activism
By Ronald Orol
|
Published: September 19th, 2023
The head of corporate advisory at the investment bank explains why sometimes advisers need to tell the emperor they don't have any clothes, when it comes to dealmaking, and in other cases to 'drop the crumbs' before the deal.
Activism
By Ronald Orol
|
Published: September 8th, 2023
Angry shareholders are running untraditional campaigns at companies with many retail investors, and corporate executives need to deal with it, Morrow Sodali's Geoff Weinberg explains.