Back to News
Activism
New Buyback Reporting Rules May Expose Deal Talks
|
Published: May 25th, 2023
New rules from the SEC requiring more detailed disclosures on share repurchases by insiders could provide a window into confidential information about dealmaking for activists and other shareholders.
On May 3, the U.S. Securities and Exchange Commission adopted rules requiring corporations to disclose daily breakdowns about their stock buyback activity in quarterly reports.
The regulation was adopted to help shareholders identify if companies are repurchasing shares to boost shareholder value, as expected, or for other less acceptable reasons, such as to help improve executive stock-based executive compensation.
But the rules, which take effect after Oct. 1, may have an unintended consequence of revealing confidential information about dealmaking activity before companies are prepared to disclose a merger.
Based on the rule, corporations will be required to disclose in quarterly and annual reports daily information about the class of shares purchased, the average price paid per share and the total number of shares purchased. The rule is a big shift from the existing system where corporations provide quarterly disclosure of aggregate monthly buyback data on a delayed basis.
Corporate advisers suggest the disclosures could wreak havoc on private merger negotiations by inadvertently outing private merger talks and providing fodder for activist investors agitating for deals.
Companies pause buybacks when merger negotiations get to a certain stage because they cannot repurchase shares if they have material nonpublic information, Goodwin Procter LLP partner Sean Donahue said. The disclosure of an unexpected pause in daily buyback activity in a quarterly report could cause an activist or other investor to believe that deal talks could be brewing, particularly if two publicly traded competitors that appear to have synergies both report ceasing buybacks on the same day.
Donahue said he expects the new detailed buyback data is something activist hedge funds will closely examine for inklings about deal talks as they consider whether to launch campaigns.
Editor's note: The original, full version of this article was published May 12 on The Deal's premium subscription website. For access, log in to TheDeal.com or use the form below to request a free trial.
Activism
By Ronald Orol
|
Published: May 24th, 2023
The shareholder activism defense leader at Ernst & Young explains why ESG proponents and second-tier activists may be reticent to launch director contests, while brand-name insurgents can 'weather the storm.'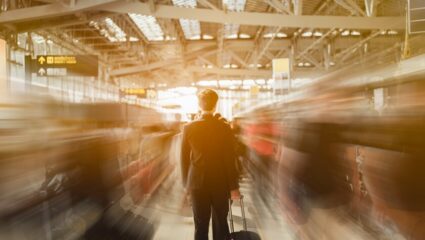 Activism
By Ronald Orol
|
Published: May 16th, 2023
Activism
By Ronald Orol
|
Published: April 13th, 2023
The chief of corporate governance for the asset manager explains why it will speak publicly about certain deals and why companies facing activists might want to think about visiting her before traveling to see a nearby proxy adviser.