Back to News
Mergers & Acquisitions
Arko Targets Small Town Convenience Chains
|
Published: August 15th, 2023
With $2 billion in liquidity, the highly acquisitive Arko is chasing family-owned businesses in secondary markets as more small chains under operational pressure look for exit options.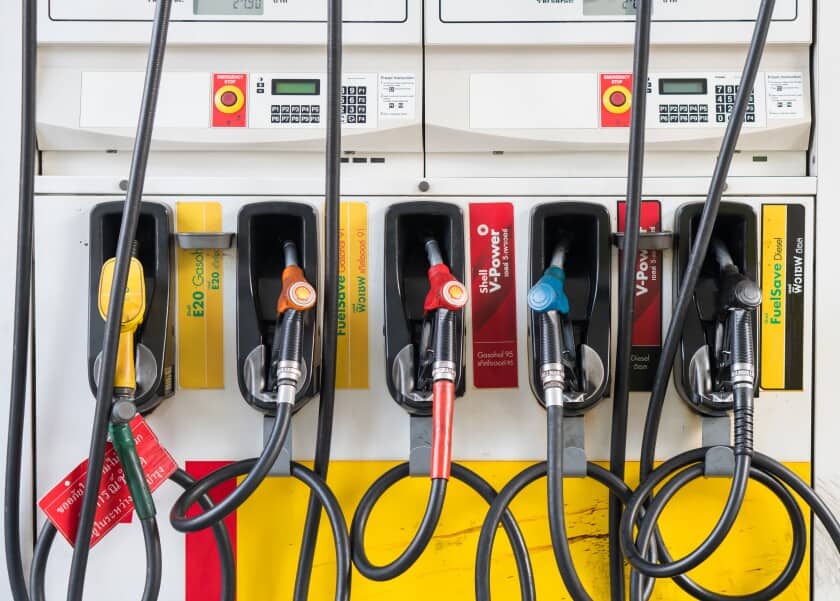 "Every day we hear about a new chain in the market," said Arie Kotler CEO of convenience and fuel chain Arko Corp. (ARKO) in a recent interview with The Deal.
With consumers demanding more than chips and cigarettes from convenience stores, small chains are coming to market as they struggle to keep up with operational improvements and stay ahead of industry headwinds such as labor costs, supply chain issues, fuel price volatility and inflation.
While its opportunistically gone after large-scale deals (see an ultimately unsuccessful effort to acquire TravelCenters of America Inc. (TA) for $1.4 billion), Arko has successfully chipped away at the fragmented convenience and fuel market through smaller deals, Kolter said.
"With Travel Centers, we felt that we could double our in-store sales and that would be a big opportunity for us to increase profitability but it didn't work out," he said. "We [have] closed 24 acquisitions but we probably lost over 250 acquisitions over the past nine years — we are bidding on all the opportunities that are out there but we are also very disciplined."
While Kotler doesn't rule out pursuing a transformative acquisition like Travel Centers, there are few comparable businesses available, he said on an earnings call in May.
Richmond, Va.-based Arko, the sixth largest convenience chain in the U.S., was founded as GPM Investments LLC in 2003 and went public in 2020 via a merger with a SPAC. It's completed more than 24 deals since 2013 and now operates over 1,540 convenience stores and gas stations in more than 30 states, under brands including Dixie Mart and Corner Mart. Harvest Partners acquired a $62.5 million minority stake in Arko in 2017. The firm owns a 8.51% stake in the business as of March 31, according to FactSet.
The company also distributes fuel to more than 1,850 convenience chains, known as dealer locations. Kotler took over as CEO in 2011.
Arko typically targets family-owned businesses that operate in small towns, where its stores can also double as grocery stores.
About 40% of Arko's retail stores are in areas with populations of fewer than 20,000 people while 20% of the stores are in areas with populations between 20,000 and 50,000 people, according to its latest earnings presentation on Monday, Aug. 7.
"What we found during Covid was that any time you don't have the big Costcos or Walmarts, people really shopped in convenience stores and were looking to buy grocery," Kotler said.
The company has prioritized merchandising, in-store upgrades, its loyalty program and fresh food and foodservice offerings, which is evident both in the chains it targets for acquisitions and the company's organic investments.
Pride Convenience Holdings LLC, a 31-location convenience chain Arko acquired for $230 million in October, for instance, has looked to leverage its corporate kitchens that supply fresh food, baked goods and sandwiches to its stores.
Pride's locations also include Subway and Chester's Chicken franchises, drive-thru at some locations and delivery through services such as Door Dash, Uber and Grub Hub.
Sprucing Up Stores, Growing Merchandise
Post-acquisition, Arko invests in a bigger selection of products at the newly acquired stores and brings them onto its loyalty rewards program.
Editor's note: The original version of this article was published on The Deal's premium subscription website on Aug. 9. For access, log in to TheDeal.com or use the form below to request a free trial.
This Content is Only for The Deal Subscribers
The Deal provides actionable, intraday coverage of mergers, acquisitions and all other changes in corporate control to institutional investors, private equity, hedge funds and the firms that serve them.
If you're already a subscriber, log in to view this article here.
More From Mergers & Acquisitions
Mergers & Acquisitions
By Tom Terrarosa
|
Published: September 20th, 2023
The company is looking to sell its Helmitin business, The Deal has learned.
Mergers & Acquisitions
By The Deal Contributors
|
Published: September 11th, 2023
Baker McKenzie's Lawrence Lee and Coinbase's Victoria Wong discuss how a volatile market and intensifying regulatory landscape is affecting M&A activity within a fast-growing cryptocurrency sector.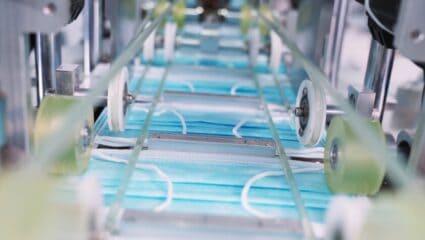 Mergers & Acquisitions
By The Deal Staff
|
Published: September 8th, 2023
The manufacturer of plastics packaging and engineered materials has launched a strategic review of its nonwoven fabrics business, which The Deal revealed it was considering selling in July.