Back to News
Mergers & Acquisitions
Cardinal Wins One-Step Auction for Medallion Assets
|
Published: November 14th, 2022
The midstream company strikes quickly with a gas gathering and processing deal a little over six months after receiving a $300 million equity commitment from EnCap Flatrock.
Recently formed midstream oil and gas company Cardinal Midstream Partners said late Nov. 2 it has agreed to acquire the Delaware Basin natural gas gathering and processing business of Medallion Midstream LLC.
The acquisition follows a one-step auction process primarily involving strategic bidders, The Deal has learned. Medallion's assets were marketed on north of $30 million in projected 2023 Ebitda, industry sources with some knowledge of the process said.
Medallion's gas gathering and processing system is located in Reeves and Loving counties in west Texas and includes 80 miles of gathering pipelines and a processing facility with 140 million cubic feet of gas per day in capacity.
Several gathering and processing businesses have traded hands in 2020, and while terms of Wednesday's deal were not disclosed, the industry sources said that Medallion's assets likely captured a value in line with recent deals, which have come in as high as 7 to 8 times projected Ebitda.
In June, Targa Resources Corp. (TRGP) said it agreed to acquire Delaware Basin-focused natural gas gathering, treating, and processing services provider Lucid Energy Delaware LLC from Riverstone Holdings LLC and Goldman Sachs Asset Management, for $3.55 billion, or about 7.5 times the target's 2023 adjusted Ebitda. Lucid owns 1,050 miles of natural gas gathering pipelines and had about 1.4 billion cubic feet per day of gas processing capacity in service or under construction at the time of the sale.
The Nov. 2 deal marks Cardinal Midstream's first transaction since picking up an equity commitment of up to $300 million from familiar investor EnCap Flatrock Midstream LP. Dallas-based Cardinal is led by Doug Dormer and is the first management team EnCap Flatrock backed when the fund was formed in 2008.
Editor's note: The original, full version of this article was published Nov. 3, 2022, on The Deal's premium subscription website. For access, log in to TheDeal.com or use the form below to request a free trial.
This Content is Only for The Deal Subscribers
The Deal provides actionable, intraday coverage of mergers, acquisitions and all other changes in corporate control to institutional investors, private equity, hedge funds and the firms that serve them.
If you're already a subscriber, log in to view this article here.
More From Mergers & Acquisitions
Mergers & Acquisitions
By The Deal Staff
|
Published: March 22nd, 2023
The Israeli satellite networking company says the acquisition of the provider of secure communications to the military sector will bolster its position in the expanding defense industry.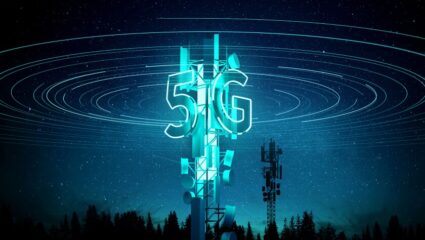 Mergers & Acquisitions
By Chris Nolter
|
Published: March 22nd, 2023
NextWave, SoniqWave and RedZone own licenses that could fill gaps in T-Mobile's trove of 2.5 GHz spectrum.
Mergers & Acquisitions
By The Deal Staff
|
Published: March 22nd, 2023
The options under consideration for the fertilizer producer include a sale, merger and recapitalization.