Back to News
Mergers & Acquisitions
Deal Diary: BofA, Smith Anderson Work With First Citizens on SVB
|
Published: April 6th, 2023
First Citizens turns to Smith Anderson and BofA on an agreement to buy SVB's assets from the FDIC, which turned to Piper Sandler and Guggenheim for banking advice.
First Citizens BancShares Inc. (FCNCA) turned to Gerald Roach, Jason Martinez, Mark Griffith and Armand A. Perry of regular outside counsel Smith, Anderson, Blount, Dorsett, Mitchell & Jernigan LLP in Raleigh, N.C., for legal advice on an agreement to buy the deposits and loans of Silicon Valley Bridge Bank NA from the Federal Deposit Insurance Corp. announced Sunday, March 26.
The bank is the successor to Santa Clara, Calif.-based Silicon Valley Bank, which was seized by the FDIC earlier this month. Former parent SVB Financial Group subsequently filed for Chapter 11 protection on March 17 in New York.
Gary D. Howe, Karlheinz Muhr and Ashish Kumbat at Bank of America Securities Inc. gave financial advice to Raleigh-based First Citizens, where chief counsel Matthew G.T. Martin, counsel Robert Schaaf and assistant general counsel Doug Witte worked on the deal. Martin joined the bank in 2021 and practiced at Smith Anderson from 2006 to 2013.
Roach, Smith Anderson's chair, represented First Citizens on its $2.5 billion purchase of CIT Group Inc. in 2021. Smith Anderson also has done securities work for the bank, which the law firm advised in 2019 on its $220 million purchase of Entegra Financial Corp. In 2014, Smith Anderson represented a special committee of the First Citizens board on a $638 million merger with First Citizens Bancorp.
The FDIC took financial advice from Todd R. Snyder, Tim Sanders and William E. Burgess III at Piper Sandler Cos. and Guggenheim Partners LLC.
The bridge bank, which was not a party to the deal between the FDIC and First Citizens, took counsel from Margaret E. Tahyar and Gabriel D. Rosenberg of Davis Polk & Wardwell LLP. The Davis Polk duo also recently worked with Signature Bridge Bank NA; the FDIC on March 19 sold certain assets and liabilities of that entity to New York Community Bancorp Inc. (NYCB).
James L. Bromley, Andrew G. Dietderich and Christian P. Jensen of Sullivan & Cromwell LLP are advising SVB Financial on its bankruptcy, while Davis Polk's Marshall S. Huebner is working with SVB Financial's bondholders.
First Citizens will buy about $72 billion of the bridge bank's assets at a discount of $16.5 billion, leaving about $90 billion in securities and other assets in the FDIC receivership, the FDIC said.
First Citizens said it would assume assets of $110 billion, deposits of $56 billion and loans of $72 billion.
As part of the deal with First Citizens, the FDIC received equity appreciation rights in its common stock with a value of up to $500 million. SVB's 17 branches opened as First Citizens branches on Monday.
The FDIC estimated that Silicon Valley Bank's failure will cost the FDIC's deposit insurance fund $20 billion in its press release announcing the deal with First Citizens. As of March 10, SVB had about $167 billion in assets and $119 billion in deposits, the FDIC said.
Editor's note: The original version of this article was published March 27, 2023, on The Deal's premium subscription website. For access, log in to TheDeal.com or use the form below to request a free trial.
More From Mergers & Acquisitions
Mergers & Acquisitions
By David Marcus
|
Published: May 18th, 2023
Jonathan Levitsky, an M&A and PE partner at Debevoise & Plimpton, discusses clerking on the Supreme Court, working on the Kosovo peace accords and transitioning to an M&A and PE practice.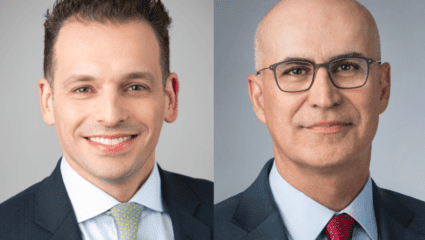 Mergers & Acquisitions
By David Marcus
|
Published: May 16th, 2023
TPG relies on Weil, Davis Polk, Shearman, Cleary, Ardea, JPM and Morgan Stanley on a $2.7 billion deal for Angelo Gordon, which uses Paul Weiss, Goldman and Piper Sandler.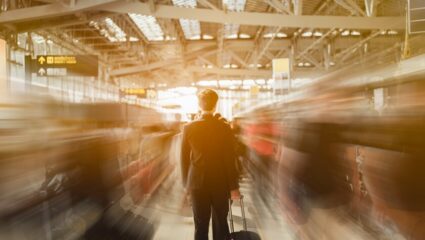 Activism
By Ronald Orol
|
Published: May 16th, 2023