Back to News
Mergers & Acquisitions
Gilat to Add DataPath
By The Deal Staff
|
Published: March 22nd, 2023
The Israeli satellite networking company says the acquisition of the provider of secure communications to the military sector will bolster its position in the expanding defense industry.
Israel's Gilat Satellite Networks Ltd. on Thursday, March 9, said it has reached an agreement to buy Datapath Inc., which provides secure communications to the Department of Defense and the U.S. military sector, announced the firm.
Gilat did not disclose financial terms of the transaction for DataPath.
The Petah Tikva, Israel-based satellite networking company said the acquisition will bolster its position in the expanding defense sector. Gilat said it anticipated a $50 million increase in its yearly defense sector revenue following the merger.
It expected the deal would close in the third quarter of 2023, subject to certain regulatory approvals, including the clearance of the Committee on Foreign Investment in the U.S.
Duluth, Ga.-based DataPath provides a range of communications and information technology products, including satellite communications systems, network management software and cybersecurity services. It offers mission-critical services and products and supplies transportable hubs, compact towable hubs and military-grade mobile antenna products to the U.S. Department of Defense.
Gilat and New York's Comtech Telecommunications Corp. (CMTL) announced a $532.5 million merger in January 2020; a few months later, however, the merger went south, and the companies sued each other in the Delaware Court of Chancery. The litigation was later dropped as part of the settlement.
Gilat looked to Needham & Co. LLC and Quilty Analytics LLC for financial advice. Naschitz Brandes Amir & Co. and a Foley & Lardner LLP team led by Christopher Swift, Erin Toomey and Julia DiVito were legal counsel for Gilat.
DataPath approached RCBG for financial advice. DLA Piper LLP and Greenberg Traurig LLP gave DataPath legal counsel.
More From Mergers & Acquisitions
Mergers & Acquisitions
By David Marcus
|
Published: May 18th, 2023
Jonathan Levitsky, an M&A and PE partner at Debevoise & Plimpton, discusses clerking on the Supreme Court, working on the Kosovo peace accords and transitioning to an M&A and PE practice.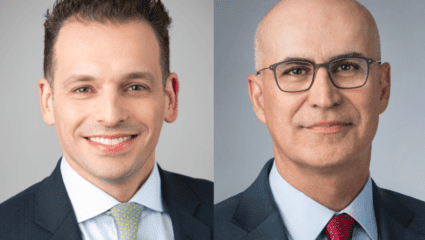 Mergers & Acquisitions
By David Marcus
|
Published: May 16th, 2023
TPG relies on Weil, Davis Polk, Shearman, Cleary, Ardea, JPM and Morgan Stanley on a $2.7 billion deal for Angelo Gordon, which uses Paul Weiss, Goldman and Piper Sandler.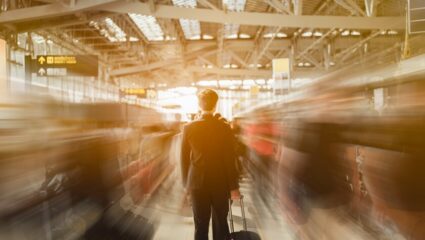 Activism
By Ronald Orol
|
Published: May 16th, 2023