Back to News
Mergers & Acquisitions
On the Hunt: SymphonyAI's M&A Algo
|
Published: August 9th, 2023
CEO Sanjay Dhawan discusses the company's acquisition strategy, recent profitability and IPO plans.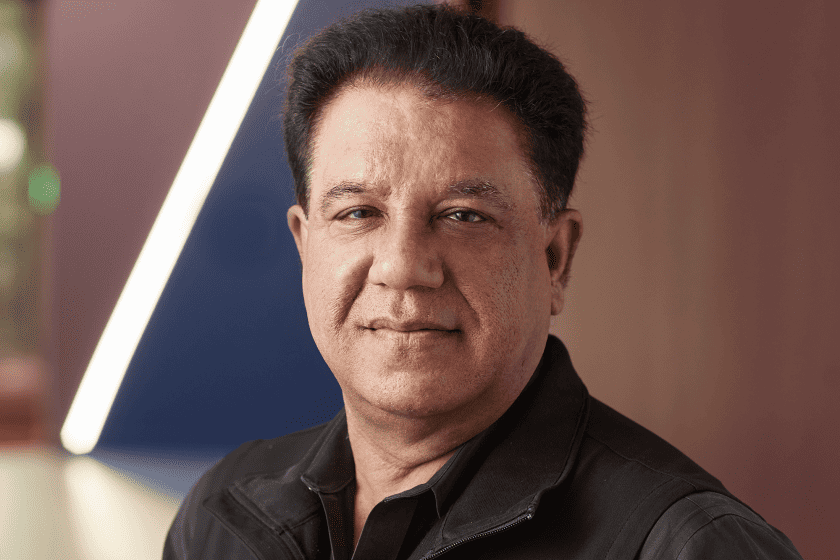 The recent purchase of data analytics company 1010data Inc. illustrates SymphonyAI's model for bringing its artificial intelligence offerings to new corners of enterprise technology.
"Our acquisition strategy is aligned with acquiring companies with a traditional product portfolio, who have success and marquee customer relationships that we can transform with our AI platform," SymphonyAI CEO Sanjay Dhawan told The Deal. Following acquisitions, the company develops AI applications for the target's clients.
New York-based 1010data has a strong presence in what Dhawan calls the "dollar channel," which includes value-oriented price-competitive retailers such as Dollar General Corp. (DG) and Dollar Tree Inc. (DLTR). Overall, the company has about 1,500 customers in retail, financial services and other markets.
"The platform was more of an analytics platform," Dhawan said. "What was missing for them was the AI piece." While SymphonyAI did not disclose the price of the deal, announced in June, Dhawan said 1010data generates mid-double-digit millions in revenue and has about 200 employees.
M&A is a central part of SymphonyAI's growth strategy as the company prepares for a potential private placement and, eventually, an IPO.
"We're not looking for technology acquisitions, because we have plenty of technology in my shop," Dhawan said. "We're looking for companies to accelerate our market growth and market penetration."
Profitable Growth
SymphonyAI, which became profitable in the first quarter, aims to be the No. 1 commercial enterprise AI company in the world.
"The core assumption was that while the big tech companies like Google, Apple, Microsoft and others will be very focused on sort of bringing AI to the masses," Dhawan said. "Our focus at SymphonyAI is all around enterprises."
Founded in 2017, the Palo Alto, Calif., company focuses on retail, consumer goods, financial services, industrials and IT, and expects between $450 million to $500 million in sales this year. Revenue is growing at about 20% to 25%, with the software-as-a-service portion of the business growing at 35% to 40%.
"We're not a small startup company anymore," Dhawan said.
For reference, fellow enterprise AI company C3.ai Inc. (AI), which is not profitable, has a $4.4 billion market capitalization and trades at 12 times projected sales for the next 12 months, according to FactSet Research Systems Inc. (FDS).
Enterprise AI specialist DataRobot Inc. raised $300 million at a $6.3 billion valuation in 2021.
Dhawan became CEO of SymphonyAI in 2022, replacing founder Romesh Wadhwani. Wadhwani created private equity firm Symphony Technology Group LLC in 2002 and is SymphonyAI's sole backer, having invested $1 billion to build out the company.
Dhawan previously ran Cerence Inc. (CRNC), which develops AI assistants for cars. He led the Cerence's 2019 spinout from conversational AI tech developer Nuance Communications Inc., which Microsoft Corp. (MSFT) later acquired.
"Our plans are to take the company public in the next one to two years and to diversify the cap table," Dhawan said, with a private placement round likely to come later this year.
AI Investigators, Shelf Intelligence
SymphonyAI's technology and acquisitions address what Dhawan calls "age-old problems."
"Financial crime is not a new problem in the banking industry," he said. "It's becoming a bigger problem with all the transactions moving online."
…
Editor's note: The original version of this article was published earlier on The Deal's premium subscription website. For access, log in to TheDeal.com or use the form below to request a free trial.
This Content is Only for The Deal Subscribers
The Deal provides actionable, intraday coverage of mergers, acquisitions and all other changes in corporate control to institutional investors, private equity, hedge funds and the firms that serve them.
If you're already a subscriber, log in to view this article here.
More From Mergers & Acquisitions
Mergers & Acquisitions
By Tom Terrarosa
|
Published: September 20th, 2023
The company is looking to sell its Helmitin business, The Deal has learned.
Mergers & Acquisitions
By The Deal Contributors
|
Published: September 11th, 2023
Baker McKenzie's Lawrence Lee and Coinbase's Victoria Wong discuss how a volatile market and intensifying regulatory landscape is affecting M&A activity within a fast-growing cryptocurrency sector.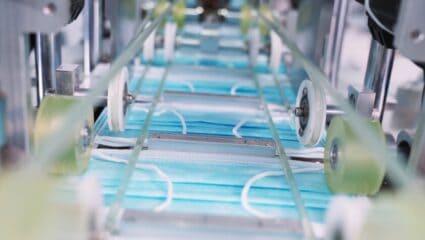 Mergers & Acquisitions
By The Deal Staff
|
Published: September 8th, 2023
The manufacturer of plastics packaging and engineered materials has launched a strategic review of its nonwoven fabrics business, which The Deal revealed it was considering selling in July.