Back to News
Mergers & Acquisitions
Solvay, Innophos Auctions Progress Amid Tepid Chems Start
|
Published: February 6th, 2023
Solvay's advisers provided first-round bid feedback over the holidays; banks are digging into the financing on Innophos; and more news from the chemicals auction block.
Belgian chemicals maker Solvay SA has a few bidders in tow as it heads toward the second round of an auction process for its oilfield chemicals unit, which came to market in the fall, four industry sources suggested.
Based on the timing of the process so far, management presentations are presumed to be underway, and second-round bids are expected to be due between early and mid-February, the sources said. The U.K. desk of BofA Securities Inc. is handling the sale and provided feedback on first-round bids, which were due between early and mid-December, just ahead of Christmas, two of the sources said.
After teasing the process ahead of Labor Day and initially contacting some 40 potential buyers in the early fall, BofA ultimately sent out around 30 confidential information memorandums, or CIMs, in November, those two sources said. A handful of initial indications of interest came back, and it is understood that BofA is working with two to three interested parties as the process progresses, sources said.
One firm thought to be sniffing around the business in the middle stages of the process is European investment firm Aurelius Group, the two sources added. Meanwhile, sources also see the potential for involvement from oilfield chemicals industry veteran William Frost, who led Chemlogics Group LLC, the business that Solvay purchased to form its oilfield chemicals unit, prior to the sale. Frost could court One Equity Partners LLC, which invested in Chemlogics in 2011, or other firms to help financially back the deal, some of the sources suggested.
Editor's note: The original, full version of this article was published Jan. 23, 2023, on The Deal's premium subscription website. For access, log in to TheDeal.com or use the form below to request a free trial.
This Content is Only for The Deal Subscribers
The Deal provides actionable, intraday coverage of mergers, acquisitions and all other changes in corporate control to institutional investors, private equity, hedge funds and the firms that serve them.
If you're already a subscriber, log in to view this article here.
More From Mergers & Acquisitions
Mergers & Acquisitions
By The Deal Staff
|
Published: March 22nd, 2023
The Israeli satellite networking company says the acquisition of the provider of secure communications to the military sector will bolster its position in the expanding defense industry.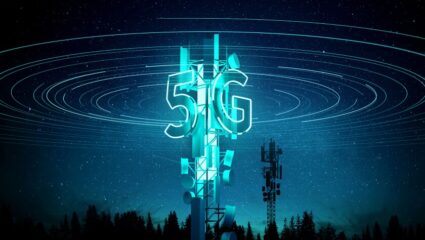 Mergers & Acquisitions
By Chris Nolter
|
Published: March 22nd, 2023
NextWave, SoniqWave and RedZone own licenses that could fill gaps in T-Mobile's trove of 2.5 GHz spectrum.
Mergers & Acquisitions
By The Deal Staff
|
Published: March 22nd, 2023
The options under consideration for the fertilizer producer include a sale, merger and recapitalization.