Back to News
Mergers & Acquisitions
Thoma Bravo Takes Instructure Private Following Review
|
Published: December 4th, 2019
The $2 billion bid comes after the company announced a strategic review in October and after The Deal named the information tech company a target in January.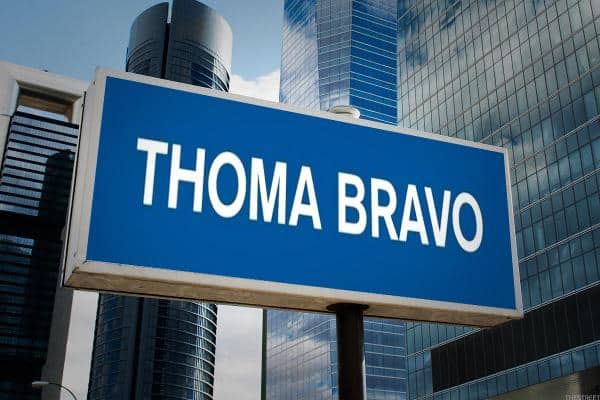 Education information technology specialist Instructure Inc. (INST) announced on Wednesday, Dec. 4, that it had agreed to be acquired by Thoma Bravo LLC following a strategic review.
The Chicago-based private equity firm will pay $47.60 per share in cash, or an 18% premium over the Salt Lake City company's three-month average trading price as of Oct. 27. The company announced a review on Oct. 28 for its bridge business.
The acquisition, which includes a 35-day go-shop period, also comes after The Deal named Instructure a target in January.
Editor's note: The original version of this article, including advisers and other details, was published earlier on The Deal's premium subscription website. For access, log in to TheDeal.com or use the form below to request a free trial.
This Content is Only for The Deal Subscribers
The Deal provides actionable, intraday coverage of mergers, acquisitions and all other changes in corporate control to institutional investors, private equity, hedge funds and the firms that serve them.
If you're already a subscriber, log in to view this article here.
More From Mergers & Acquisitions
Mergers & Acquisitions
By David Marcus
|
Published: December 6th, 2019
The former Citi tech investment banker and author of 'How Money Became Dangerous' talks with The Deal's David Marcus about working at Disneyland in the 1980s, being a tech banker after the dot-com crash and investing in influencers.
Mergers & Acquisitions
By Alexandra Garfinkle
|
Published: December 2nd, 2019
M&A valuations remain frothy and Ebitda adjustments are growing, panelists cautioned at The 2019 Deal Economy Conference.
Activism
By Alexandra Garfinkle
|
Published: December 2nd, 2019
Vitamin Shoppe GC David Kastin said that the company will pursue organic growth, while its soon-to-be parent pursues M&A.