Back to News
Mergers & Acquisitions
Thoma Bravo Takes Instructure Private Following Review
|
Published: December 4th, 2019
The $2 billion bid comes after the company announced a strategic review in October and after The Deal named the information tech company a target in January.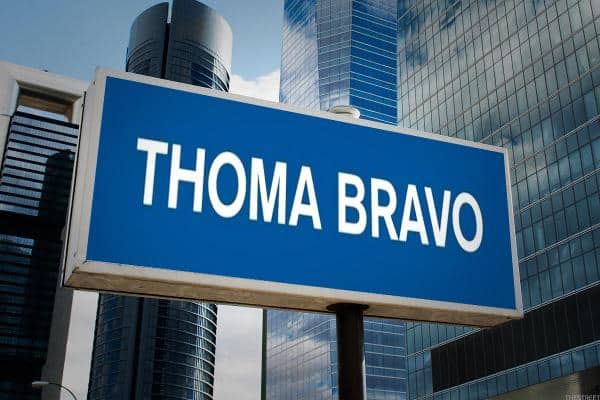 Education information technology specialist Instructure Inc. (INST) announced on Wednesday, Dec. 4, that it had agreed to be acquired by Thoma Bravo LLC following a strategic review.
The Chicago-based private equity firm will pay $47.60 per share in cash, or an 18% premium over the Salt Lake City company's three-month average trading price as of Oct. 27. The company announced a review on Oct. 28 for its bridge business.
The acquisition, which includes a 35-day go-shop period, also comes after The Deal named Instructure a target in January.
Editor's note: The original version of this article, including advisers and other details, was published earlier on The Deal's premium subscription website. For access, log in to TheDeal.com or use the form below to request a free trial.
This Content is Only for The Deal Subscribers
The Deal provides actionable, intraday coverage of mergers, acquisitions and all other changes in corporate control to institutional investors, private equity, hedge funds and the firms that serve them.
If you're already a subscriber, log in to view this article here.
More From Mergers & Acquisitions
Mergers & Acquisitions
By Tom Terrarosa
|
Published: May 14th, 2020
In a discussion hosted by The Deal in partnership with Edelman, dealmakers weighed in on the new landscape of their industries amid the Covid-19 pandemic, who is best positioned to do deals and how.
Mergers & Acquisitions
By Paul Springer
|
Published: May 8th, 2020
Caledonia and Capital Research are among the investors betting on a $304 million PIPE that helps take one of the world's premier online gambling concerns public via a SPAC acquisition.
Activism
By Tom Terrarosa
|
Published: May 8th, 2020
Those companies that rebuffed suitors offering premiums in the 10th straight year of market expansion may find themselves easy pickings when activist campaigns return in full force.