Back to News
Mergers & Acquisitions
Wanda Completes Ironman Sale
|
Published: July 23rd, 2020
The parent of the Conde Nast publishing empire bulks up with the $730 million purchase of Ironman, announced in March.
Wanda Sports Group Company Limited (WSG) closed the sale of Ironman Group to Advance Publications Inc., the seller said Monday, July 20.
The deal valued Ironman, which operates triathlon, running, trail running, cycling and mountain biking events, at $730 million. Orkila Capital co-invested in Ironman with Advance.
Advance is the parent of the Condé Nast publishing chain, which owns glossy magazine titles such as Vogue, The New Yorker, GQ, Vanity Fair, among other media, entertainment and technology businesses. The companies announced the deal in March.
Wanda Sports Group is the publicly traded sports subsidiary of Beijing real estate conglomerate Dalian Wanda Group Co. Ltd.
The seller said it is receiving about  $380 million in net proceeds, and is using $240 million of the sum to repay a debt facility and putting $50 million towards a promissory note.
Editor's note: The original version of this article, including advisers and other details, was published earlier on The Deal's premium subscription website. For access, log in to TheDeal.com or use the form below to request a free trial.
This Content is Only for The Deal Subscribers
The Deal provides actionable, intraday coverage of mergers, acquisitions and all other changes in corporate control to institutional investors, private equity, hedge funds and the firms that serve them.
If you're already a subscriber, log in to view this article here.
More From Mergers & Acquisitions
Mergers & Acquisitions
By David Marcus
|
Published: October 15th, 2020
The M&A partner discusses changing attitudes toward ESG, the effects of the pandemic on corporate practice and his love of wine in the latest episode of the podcast.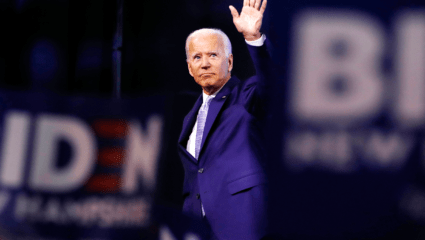 Mergers & Acquisitions
By Tom Terrarosa
|
Published: September 22nd, 2020
The focus for 2021 remains how to set up business for a post-Covid world, rather than worrying about tax changes and other potential shifts stemming from the November elections, according to panelists at The Deal Economy virtual event.
Mergers & Acquisitions
By Tom Terrarosa
|
Published: September 11th, 2020
In part one of The Deal's podcast series in partnership with Cleary Gottlieb, T-Mobile and its advisers discuss the strategy to navigate the company's blockbuster deal with Sprint.