Back to News
Mergers & Acquisitions
Windstream Taps Goldman, Morgan Stanley for Wholesale Telecom Sale
|
Published: February 28th, 2023
Valuation expectations varied as the auction is being prepared, but The Deal's sources anticipate a deal could land between $1 billion and $2 billion.
Little Rock, Ark.-based telecom Windstream Holdings II LLC has retained Goldman, Sachs & Co. and Morgan Stanley to shop its wholesale telecom business through an auction process set to launch in March, four sources with knowledge of the matter told The Deal.
Windstream Holdings II, the successor to bankrupt landline telecom services provider Windstream Holdings Inc., services consumers and small- to mid-sized businesses in mostly rural markets throughout 18 states. Former creditor Elliott Investment Management LP is the largest shareholder, following Windstream's exit from Chapter 11 protection in 2020.
The wholesale auction comes amid a boom in residential fiber networks sales that has attracted infrastructure investors and PE firms. Sources put the valuation range at somewhere between $1 billion and $2 billion.
Windstream's wholesale business serves other telecoms, cable companies and content companies. Meta Platforms Inc. (META) and Alphabet Inc. (GOOGL) are customers, one of the sources said.
Privately held Windstream does not report financials. However, closely related telecom networking REIT Uniti Group Inc. (UNIT), which Windstream spun out in 2015, discloses results for its former parent and largest customer.
Windstream's wholesale unit is its fastest-growing business with revenue increasing by nearly 20% to about $93 million in the third quarter, Uniti disclosed in an 8-K filing. The company is set to reportsits fourth-quarter 2022 results on Thursday, Feb. 23.
In the past four reported periods, the wholesale business generated close to $130 million in Ebitdar — or Ebitda plus network rent payments to Uniti. In the third-quarter of 2022, Ebitdar jumped more than 40% from the prior year. Margins for the business topped 40% in the second and third quarters.
Given the wholesale unit's recent growth, one of the sources suggested that 2023 Ebitda could exceed $150 million, which would push the valuation to the $1.5 billion to $2 billion range with a multiple of 10 or higher.
The unit could fetch at least more than $1 billion and capture a double-digit multiple, a second of the sources said. A third source agreed that the deal could top $1 billion, but doubted it would come in at a double digit multiple.
A fourth source, meanwhile, suggested that a $2 billion price tag would not be out of the question.
Potential suitors include private equity and infrastructure firms, though one of The Deal's sources noted that infrastructure investors have recently been more focused on companies building fiber to homes.
Fellow telecoms such as Verizon Communications Inc. (VZ), AT&T Inc. (T), Frontier Communications Parent Inc. (FYBR) and Consolidated Communications Holdings Inc. (CNSL) have wholesale businesses. However, many telecoms also have prioritized spooling fiber to homes and businesses in a race for high-speed "last mile" connections to customers.
Foreshadowing a Split
Windstream CEO Toney Thomas has discussed potentially splitting off the wholesale and enterprise businesses from its service in earnings calls, a source told The Deal. Windstream has set up legal entities, addressed financial reporting and aligned its network infrastructure with the business units.
In 2020, Windstream and Uniti renegotiated their lease agreement to potentially allow for a breakup of the businesses.
Windstream and Uniti have a novel relationship in the world of telecom.
Windstream spun out much of its network to create the separately traded REIT in 2015.
Divesting the networking operations allowed Windstream to reduce debt and set up a separate vehicle to build out networks. However, the arrangement created legal problems. Debt holder Aurelius Capital Master Ltd. successfully argued in court that the spinoff of Uniti violated debt covenants. Windstream sought Chapter 11 protection in 2019 and emerged in 2020.
Elliott is Windstream's largest shareholder with a nearly 50% stake, a January 2023 ownership disclosure with the Federal Communications Commission showed. Fellow investors include Pacific Investment Management Co. and Oaktree Capital Management LP.
Windstream, Goldman Sachs and Morgan Stanley declined to comment for this story.
Editor's note: The original version of this article was published Feb. 21, 2023, on The Deal's premium subscription website. For access, log in to TheDeal.com or use the form below to request a free trial.
More From Mergers & Acquisitions
Mergers & Acquisitions
By The Deal Staff
|
Published: March 22nd, 2023
The Israeli satellite networking company says the acquisition of the provider of secure communications to the military sector will bolster its position in the expanding defense industry.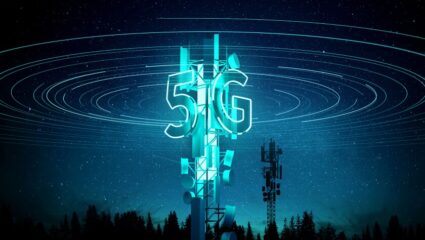 Mergers & Acquisitions
By Chris Nolter
|
Published: March 22nd, 2023
NextWave, SoniqWave and RedZone own licenses that could fill gaps in T-Mobile's trove of 2.5 GHz spectrum.
Mergers & Acquisitions
By The Deal Staff
|
Published: March 22nd, 2023
The options under consideration for the fertilizer producer include a sale, merger and recapitalization.