Back to News
Activism
Activist Investing Today: Morrow's Weinberg Tackles Retail Activism
|
Published: September 8th, 2023
Angry shareholders are running untraditional campaigns at companies with many retail investors, and corporate executives need to deal with it, Morrow Sodali's Geoff Weinberg explains.
Corporate advisers for years have told companies to talk to their institutional investors and listen to their concerns outside of the busy proxy season in the spring.
In that same vein, small and midsize companies with large retail shareholder bases should speak to their individual investors in a similar way, explains Geoff Weinberg, head of the retail shareholder advisory practice at Morrow Sodali Global LLC.
Companies "shouldn't just be talking to the largest 20 retail shareholders or the 20 most influential retail shareholders just when they need something," Weinberg told the Activist Investing Today podcast. "I'm working with companies to try to focus on what this looks like in their off-season."
Weinberg said he's seeing "angry shareholders" running untraditional campaigns at companies, which need to respond in a new way. "They are running these campaigns relatively cheaply with universal proxy cards instead of repeated mailings that can cost a lot of money, and they are focusing on social media to get a network of folks to participate," he said. "Activists are waking up to this and understanding it is not hard to get control of these boards. They just don't know what to do when they get it."
Traditional activist tactics of employing fight decks, or making presentations to Institutional Shareholder Services Inc., aren't being used, he added. "Think no fight deck, no ISS meeting. They don't even care if they don't get ISS. It is not even on their radar," he said.
Even so, it's difficult for companies to respond, in a world in which a few retail shareholders can make a lot of noise on a Reddit forum or StockTwits website. And conspiracy theories abound, including misinformation on dark pools, "imminent short-squeezes" and "elaborate models about why a particular stock will jump 40 times in the next two weeks," Weinberg added.
"Everything companies have to do has to be polite above board, and filed, while a few angry retail shareholders can dominate that message, and it is how companies respond to that without getting out of control," he said. "How do you respond, and if you do respond, you have to file" with the SEC.
Beyond retail activism, Weinberg also discussed Morrow's MS40 Activist Ownership Report, a quarterly study about the top 40 activists and their allocations.
Check out the podcast with Geoff Weinberg below:
More podcasts from The Deal are available on iTunes, Spotify and on TheDeal.com.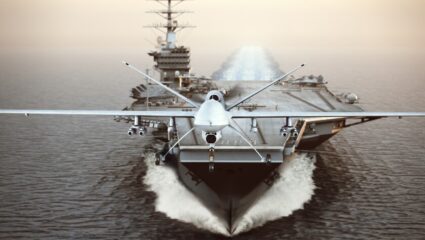 Activism
By Ronald Orol
|
Published: September 22nd, 2023
A small accumulation by Jana in the defense and government technology services company may indicate that investors want a new CEO to explore divesting assets that haven't shown growth since acquisition.
Activism
By Ronald Orol
|
Published: September 19th, 2023
The head of corporate advisory at the investment bank explains why sometimes advisers need to tell the emperor they don't have any clothes, when it comes to dealmaking, and in other cases to 'drop the crumbs' before the deal.
Activism
By Ronald Orol
|
Published: August 23rd, 2023
The restaurant review site has retained the two banks after TCS Capital's chief launched a campaign seeking M&A, sources said.