Back to News
Activism
Activist Investing Today: Feldman Talks 'Vote No,' Canada Rules, Starboard at Ritchie
|
Published: June 28th, 2023
Goodmans partner Jonathan Feldman explains why activists have advantages when targeting Canadian companies, and he offers views on Starboard's unusual investment in a Canadian company.
Directors at federally incorporated companies in Canada, or those listed on the Toronto Stock Exchange, must step down in most cases if they receive majority no votes in uncontested elections, according to Goodmans LLP partner Jonathan Feldman.
Feldman recently spoke to the Activist Investing Today podcast about "vote no" campaigns in Canada and why insurgent investors in many cases have an advantage if they target companies north of the border.
"Any companies incorporated federally … now must have a majority vote policy in uncontested elections, and if a director doesn't get a majority of the vote, they are done," Feldman said.
The Toronto-based attorney explained how activist investors in Canada can requisition an extraordinary meeting if they own 5% of shares and why generally speaking it isn't unheard of for those meetings to take place four to six months after a requisition is made. Feldman also discussed Starboard Value LP's unusual investment in a Canadian equipment and truck marketplace company as it sought — ultimately successfully — to make an acquisition, amid shareholder unrest.
From his perch on Bay Street in Toronto, Feldman offered his two cents about an activist campaign launched by MKT Capital LP seeking to remove directors at Aurinia Pharmaceuticals Inc. (AUPH), even though he isn't involved in the situation. In May, a majority of participating Aurinia shares voted to remove the company's chairman and its compensation committee chair. So far, the directors haven't resigned from the board, which has a majority voting policy, is incorporated in Alberta and isn't listed on the TSX.
Feldman noted that on the one hand, the company can say that even though it has a majority voting policy, it can make a determination that "we need these people on the board, and we're not bound by the TSX or [federal rules]."
He added that the other way to look at the situation, from a shareholder point of view, is that when a majority of shares withhold their vote for directors at a company with a majority vote policy, there is a reasonable expectation that those directors would resign.
"They [shareholders] can say, 'There are inconsistencies with what you are telling the market and what you are actually doing,'" he said.
Feldman added that if a shareholder is bold, they can employ a so-called oppression remedy in court. "You could say, 'You had this policy, we conducted a campaign on a basis of this policy so we're taking you to court and demanding that you honor the vote of shareholders,' which in this instance exists in a world where there is a majority voting policy, though not one that is imposed by TSX or [federal rules]."
He said a shareholder could ask, "Why does Aurinia have a majority vote policy if not to protect shareholders?"
Check out the podcast with Jonathan Feldman here:
More podcasts from The Deal are available on iTunes, Spotify and on TheDeal.com.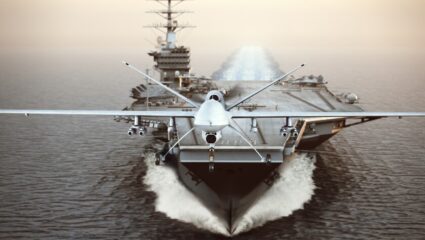 Activism
By Ronald Orol
|
Published: September 22nd, 2023
A small accumulation by Jana in the defense and government technology services company may indicate that investors want a new CEO to explore divesting assets that haven't shown growth since acquisition.
Activism
By Ronald Orol
|
Published: September 19th, 2023
The head of corporate advisory at the investment bank explains why sometimes advisers need to tell the emperor they don't have any clothes, when it comes to dealmaking, and in other cases to 'drop the crumbs' before the deal.
Activism
By Ronald Orol
|
Published: September 8th, 2023
Angry shareholders are running untraditional campaigns at companies with many retail investors, and corporate executives need to deal with it, Morrow Sodali's Geoff Weinberg explains.