Back to News
Activism
Activist Investing Today: T. Rowe's Anderson Talks Insurgencies
|
Published: April 13th, 2023
The chief of corporate governance for the asset manager explains why it will speak publicly about certain deals and why companies facing activists might want to think about visiting her before traveling to see a nearby proxy adviser.
T. Rowe Price Associates Inc. on rare occasions makes public statements raising concerns about a controversial merger or other situation, and the large active manager only does so after seeking to engage a particular company privately, according to Donna Anderson.
Anderson, vice president and head of corporate governance for T. Rowe Price, where she co-chairs the firm's ESG investing committee and leads engagement efforts, spoke on the Activist Investing Today podcast about T. Rowe's proxy voting case studies and what it takes for the asset manager to make a public statement.
"You never see us speak to papers on day one. When you do see us speak publicly that is at the end of a pretty long road of other tactics that we have employed," Anderson said. "This is not us seeking to initiate an activism campaign."
For example, in November, the large active manager raised concerns publicly about Rupert Murdoch's proposal to consider merging New Corp. (NWSA) and Fox Corp. (FOXA), deal efforts that were later abandoned. The investment firm said it worried the union could undervalue the News Corp. business, which was already trading below its true value.
Anderson explained that T. Rowe will come out publicly when "we think we have a voice and when we think we have the right to speak up as long-term shareholders and we feel we have a perspective that is constructive and for whatever reason we are not able to express our view in the usual ways — either the company doesn't want to engage with us, or we are trying to reach other shareholders."
Anderson also spoke about T. Rowe's investment philosophy when it comes to shareholder activism, how the active manager views activist shareholder proposals and why she believes legal advisers to companies "just blew it" when they provided advice to companies following the adoption of new universal proxy card rules for director elections.
Finally, Anderson acknowledged that activist investors and targeted companies will come meet with her in Baltimore either just before or after they go to nearby Rockville, Md., to make their presentations to influential proxy adviser Institutional Shareholder Services Inc. She explained why it might make sense for companies to visit her first.
Check out the podcast with Donna Anderson below:
More podcasts from The Deal are available on iTunes, Spotify and on TheDeal.com. 
Activism
By Ronald Orol
|
Published: May 25th, 2023
New rules from the SEC requiring more detailed disclosures on share repurchases by insiders could provide a window into confidential information about dealmaking for activists and other shareholders.
Activism
By Ronald Orol
|
Published: May 24th, 2023
The shareholder activism defense leader at Ernst & Young explains why ESG proponents and second-tier activists may be reticent to launch director contests, while brand-name insurgents can 'weather the storm.'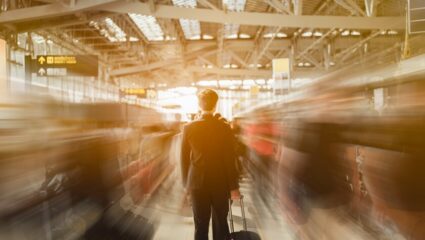 Activism
By Ronald Orol
|
Published: May 16th, 2023