Back to News
Mergers & Acquisitions
Drinks With The Deal: Chris Varelas
|
Published: December 17th, 2019
The former Citi tech investment banker and author of 'How Money Became Dangerous' talks with The Deal's David Marcus about working at Disneyland in the 1980s, being a tech banker after the dot-com crash and investing in influencers.
"Run to experience even though you may fail," Chris Varelas tells The Deal's David Marcus in this edition of the Drinks With The Deal podcast, in which Varelas discusses his new book "How Money Became Dangerous," co-written with Dan Stone, and the unlikely path he took to run technology, media and telecommunications investment banking at Citigroup Inc. (C).
After a stint as a lending officer at Bank of America Corp. (BAC) covering the diamond district in Los Angeles — a world that reminded him of Pulp Fiction, Varelas says — he became an investment banker at Salomon Brothers. He left New York for Silicon Valley after the dot-com bust. "Before then," Varelas says, tech clients went to "Goldman, Morgan Stanley or wherever Frank Quattrone was. You can only form real strong relationships during times of difficulty. You build market share when times are bad, and you reap it when times are good."
Varelas loved the big personalities he met as a banker. "One thing that's great about a career on Wall Street is that you get to meet these forces of nature," he says. "They're special people who are imposing their will on the world."
In 2008, Varelas left Citi to launch Riverwood Capital, a Menlo Park, Calif.-based private equity firm focused on technology. In doing that work, he's met a different outsized personality — the influencer, a reflection of a generation whose mentality is "I am what I share," Varelas says. "That's not me, but I like being thrown into worlds I know nothing about."
More podcasts from The Deal are available on iTunes, Spotify and SoundCloud and on TheDeal.com.
Editor's note: The original version of this article was published earlier on The Deal's premium subscription website. For access, log in to TheDeal.com or use the form below to request a free trial.
This Content is Only for The Deal Subscribers
The Deal provides actionable, intraday coverage of mergers, acquisitions and all other changes in corporate control to institutional investors, private equity, hedge funds and the firms that serve them.
If you're already a subscriber, log in to view this article here.
More From Mergers & Acquisitions
Mergers & Acquisitions
By Steve Gelsi
|
Published: January 21st, 2020
Edgewater Capital exits Fiber Materials after carving out the company in 2016 from GrafTech International, a portfolio company of Brookfield Asset Management.
Mergers & Acquisitions
By Armie Margaret Lee
|
Published: January 14th, 2020
The virtual care company is buying telehealth services firm InTouch Health for $600 million.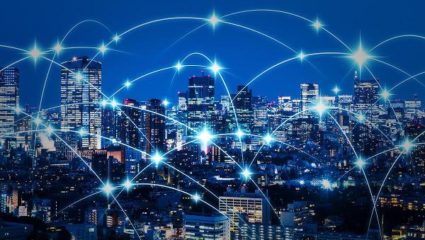 Mergers & Acquisitions
By Tom Terrarosa
|
Published: January 14th, 2020
The target on Monday confirmed it would move forward with a $4.5 billion deal that its board had deemed superior days earlier.