Back to News
Mergers & Acquisitions
Drinks With The Deal: Freshfields' Jenny Hochenberg Discusses the Demands of the Job
|
Published: March 10th, 2023
Freshfields' Jenny Hochenberg discusses her unusual path to becoming an M&A lawyer, the challenges of being a young partner and managing the intensity of the job.
When Jenny Hochenberg was growing up in Sofia, Bulgaria, "America was the country of great opportunity," she said on this week's Drinks With The Deal podcast. Her goal was to attend college in the U.S., which she did, entering the country for the first time when she started at Dartmouth College in 2002. She then went to Stanford Law School and is now an M&A partner at Freshfields Bruckhaus Deringer LLP in New York.
Hochenberg, who advised BP plc (BP) on its $4.1 billion purchase of Archaea Energy Inc. in December, was immediately attracted to the demanding nature of M&A; she said her mother told her at one point, "You need the intensity, otherwise you just can't function."
Still, Hochenberg said: "You have to carve out something personal for yourself. That was the most difficult part of the pandemic for me, when work enveloped everything."
In her free time, Hochenberg enjoys going to museums with her husband and their two small children. Her favorite painting, she said, is Jules Bastien-Lepage's depiction of Joan of Arc at the Metropolitan Museum in New York.
"She's so tall and big and alone and strong and pensive at the same time. It combines a lot. It shows you power, and also a different aspect of power, this pensiveness and loneliness and struggle," Hochenberg said.
Listen to the podcast with Jenny Hochenberg below:
More podcasts from The Deal are available on iTunes, Spotify and on TheDeal.com.
More From Mergers & Acquisitions
Mergers & Acquisitions
By The Deal Staff
|
Published: March 22nd, 2023
The Israeli satellite networking company says the acquisition of the provider of secure communications to the military sector will bolster its position in the expanding defense industry.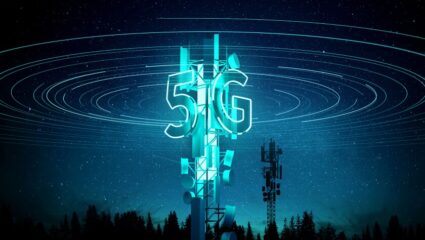 Mergers & Acquisitions
By Chris Nolter
|
Published: March 22nd, 2023
NextWave, SoniqWave and RedZone own licenses that could fill gaps in T-Mobile's trove of 2.5 GHz spectrum.
Mergers & Acquisitions
By The Deal Staff
|
Published: March 22nd, 2023
The options under consideration for the fertilizer producer include a sale, merger and recapitalization.