Back to News
Mergers & Acquisitions
Drinks With The Deal: Hunton's Kennedy Talks Restrictive Covenants
|
Published: May 4th, 2023
In the most recent Drinks With The Deal, Jim Kennedy, an M&A partner at Hunton Andrews Kurth, discusses recent Delaware decisions on restrictive covenants.
The Federal Trade Commission's proposed ban on noncompete agreements is one aspect of a broader focus on noncompetes, James A. Kennedy II, an M&A partner at Hunton Andrews Kurth LLP in Richmond, said on this week's Drinks With The Deal podcast.
The trend is apparent in several recent decisions in which the Delaware Court of Chancery has been skeptical of noncompetes,  Jim Kennedy said.
"Before this line of cases," he said, "it was easy to think, especially in the context of a sale of a business, that you could write a broad noncompete agreement and even if a court determined the noncompete was overbroad, the court would blue-pencil it," or revise the language to make it enforceable, which judges on the Court of Chancery have declined to do in two recent decisions.
In another case, a judge applied Alabama law to an agreement governed by Delaware law because the events at issue in the matter occurred in Alabama and the business was based there.
"This string of cases doesn't provide a lot of guidance to put together a form restrictive covenant," Kennedy said. "You have to spend a lot more time thinking about the specifics of the restrictive covenants," he added, and perhaps "focusing on the particular terms of the covenants applicable to the senior executives or the larger selling shareholders."
Listen to the podcast with Jim Kennedy below:
More podcasts from The Deal are available on iTunes, Spotify and on TheDeal.com.
More From Mergers & Acquisitions
Mergers & Acquisitions
By Tom Terrarosa
|
Published: September 20th, 2023
The company is looking to sell its Helmitin business, The Deal has learned.
Mergers & Acquisitions
By The Deal Contributors
|
Published: September 11th, 2023
Baker McKenzie's Lawrence Lee and Coinbase's Victoria Wong discuss how a volatile market and intensifying regulatory landscape is affecting M&A activity within a fast-growing cryptocurrency sector.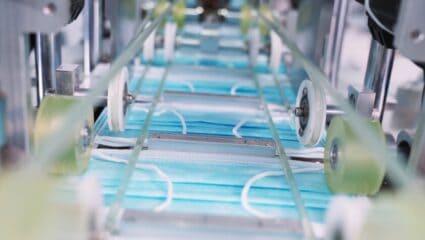 Mergers & Acquisitions
By The Deal Staff
|
Published: September 8th, 2023
The manufacturer of plastics packaging and engineered materials has launched a strategic review of its nonwoven fabrics business, which The Deal revealed it was considering selling in July.