Back to News
Mergers & Acquisitions
Talking M&A: Trends in Healthtech and Biotech M&A
By Deal Contributors
|
Published: February 13th, 2023
Baker McKenzie partner Aarthi Belani, AbbVie head of immunology business development and acquisitions Rachel Strick, Flare Capital Partners co-founder Michael Greeley and Patient Square Capital founding partner Neel Varshney share their insights on M&A trends in the sectors for the third episode of the Talking M&A podcast.
The healthcare technology and biotechnology industries underwent fundamental shifts during the Covid-19 pandemic with new technology and strategic priorities shaking up the sector.
The experts on the third episode of the Talking M&A podcast, including venture capital and private equity investors and an in-house M&A professional, alongside Baker & McKenzie LLP's Aarthi Belani, discussed a new wave of dealmaking and investment that has reshaped healthtech and biotech and how the industries are still reacting to this new normal. The pressing need to adopt new technologies boosted budgets and propelled companies into updating their approach for a post-pandemic era.
"The effect has been incredibly profound," said Michael Greeley, one of the co-founders of Flare Capital Partners Inc. and an early-stage healthtech investor. "Healthcare was really confronted with having to adopt a lot of novel technologies that, frankly, the executives running the healthcare industry hadn't needed to worry about as much."
Telemedicine was one of the flagship technologies that experienced a jump in popularity during the pandemic. Belani, a partner in Baker McKenzie's Palo Alto, Calif., office, said enthusiasm for dealmaking around telemedicine has not waned and continues to be a growth area.
Rachel Strick, head of immunology business development and acquisitions at AbbVie Inc. (ABBV), explained how sellers are turning more toward the M&A route as it becomes harder to raise private capital and public markets get tighter.
"As the valuations decline, big pharma or big biopharma becomes a more attractive potential partner," she said.
There was a record-breaking wave of M&A around 2020-21, and market players are now looking at what comes next. Neel Varshney, a founding partner of healthcare investment firm Patient Square Capital LP, highlighted that strategic moves such as take privates are now gaining in prominence.
The guests gave their views on the outlook for the sectors this year and also touched on a variety of other subjects including femtech, venture capital, data and patient privacy rights, and regulation.
Here's the podcast with Aarthi Belani, Michael Greeley, Rachel Strick and Neel Varshney:
More podcasts from The Deal are available on iTunes, Spotify and on TheDeal.com.
Editor's Note: This podcast was sponsored by Baker McKenzie.
More From Mergers & Acquisitions
Mergers & Acquisitions
By The Deal Staff
|
Published: March 22nd, 2023
The Israeli satellite networking company says the acquisition of the provider of secure communications to the military sector will bolster its position in the expanding defense industry.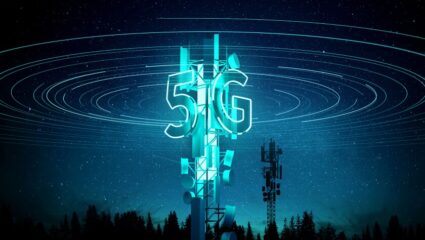 Mergers & Acquisitions
By Chris Nolter
|
Published: March 22nd, 2023
NextWave, SoniqWave and RedZone own licenses that could fill gaps in T-Mobile's trove of 2.5 GHz spectrum.
Mergers & Acquisitions
By The Deal Staff
|
Published: March 22nd, 2023
The options under consideration for the fertilizer producer include a sale, merger and recapitalization.