Back to News
Mergers & Acquisitions
Blackstone-Backed HealthEdge Adds Burgess
|
Published: July 23rd, 2020
HealthEdge's acquisition of the payment integrity software company comes after HealthEdge became a Blackstone portfolio company in April.
HealthEdge Software Inc. has sealed its first acquisition under Blackstone Group Inc.'s (BX) ownership, announcing Tuesday, July 21, its purchase of The Burgess Group LLC.
Alexandria, Va.-based Burgess is a payment integrity software company with a focus on improving healthcare payment operations.
"The acquisition of Burgess is a great strategic fit for HealthEdge to enter the large, high-growth market of payment integrity, helping address the estimated $1 trillion in wasteful spending in the U.S. healthcare system," said Ram Jagannath, global head of healthcare at Blackstone Growth and chairman of HealthEdge, in the news release.
Burlington, Mass.-based HealthEdge provides health insurers with software for claims and benefit administration, as well as care management, among others.
Blackstone acquired a majority stake in HealthEdge in a deal announced in March and completed in April. Blackstone's growth equity team led the investment. Terms of the transaction were not disclosed in the announcement, but according to a Wall Street Journal report, the deal gave HealthEdge a valuation of about $700 million, including debt.
Editor's note: The original version of this article, including advisers and other details, was published earlier on The Deal's premium subscription website. For access, log in to TheDeal.com or use the form below to request a free trial.
This Content is Only for The Deal Subscribers
The Deal provides actionable, intraday coverage of mergers, acquisitions and all other changes in corporate control to institutional investors, private equity, hedge funds and the firms that serve them.
If you're already a subscriber, log in to view this article here.
More From Mergers & Acquisitions
Mergers & Acquisitions
By David Marcus
|
Published: October 15th, 2020
The M&A partner discusses changing attitudes toward ESG, the effects of the pandemic on corporate practice and his love of wine in the latest episode of the podcast.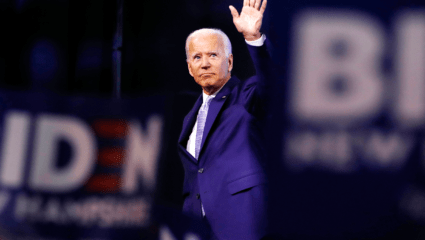 Mergers & Acquisitions
By Tom Terrarosa
|
Published: September 22nd, 2020
The focus for 2021 remains how to set up business for a post-Covid world, rather than worrying about tax changes and other potential shifts stemming from the November elections, according to panelists at The Deal Economy virtual event.
Mergers & Acquisitions
By Tom Terrarosa
|
Published: September 11th, 2020
In part one of The Deal's podcast series in partnership with Cleary Gottlieb, T-Mobile and its advisers discuss the strategy to navigate the company's blockbuster deal with Sprint.