Back to News
Mergers & Acquisitions
Covanta to Acquire Circon
By The Deal Staff
|
Published: April 5th, 2023
The EQT-backed sustainable material management company will acquire the Kinderhook-backed waste recycling services provider, which The Deal said last month had found a buyer.
Covanta Holding Corp. on Monday, April 3, announced that it will acquire Circon Environmental, concluding a sale process for the Kinderhook Industries LLC portfolio company previously covered by The Deal.
Morristown, N.J.-based Covanta, a sustainable materials management company backed by EQT Partners AB, did not disclose the terms of the transaction. Covanta said the deal will allow it to expand its geographic reach over various regions of the country and its offerings in both wastewater treatment and nonhazardous and hazardous waste management.
Last month The Deal reported that Kinderhook was finalizing a sale of Circon, a La Porte, Texas-based waste recycling services platform. Brown Gibbons Lang & Co. had been running an auction for Circon for the past few months, The Deal said, with Houlihan Lokey Inc. also advising Kinderhook during the process.
The acquisition marks Covanta's single largest acquisition in two decades, it said, adding more than 600 new employees and 2,500 customers to its portfolio. Circon will bolster Covanta's ability in providing more last-mile sustainability services to its blue-chip customer base, transforming their waste into value-based materials.
Circon also will double Covanta's wastewater footprint, it said, multiply its engineered fuel business five-fold and make Covanta a leader in the growing alternative fuels field for kilns.
Stockholm-based private equity firm EQT acquired Covanta for $2.69 billion in November 2021. It previously has added on Global Recommendation Services Inc., Buffalo Fuel Corp., Biologic Environmental Services and Waste Solutions and Miller Environmental Transfer, among others.
Covanta did not disclose an estimated closing date for the Circon transaction, which is subject to regulatory approvals.
Editor's note: The original, full version of this article was published earlier on The Deal's premium subscription website. For access, log in to TheDeal.com or use the form below to request a free trial.
This Content is Only for The Deal Subscribers
The Deal provides actionable, intraday coverage of mergers, acquisitions and all other changes in corporate control to institutional investors, private equity, hedge funds and the firms that serve them.
If you're already a subscriber, log in to view this article here.
More From Mergers & Acquisitions
Mergers & Acquisitions
By David Marcus
|
Published: May 18th, 2023
Jonathan Levitsky, an M&A and PE partner at Debevoise & Plimpton, discusses clerking on the Supreme Court, working on the Kosovo peace accords and transitioning to an M&A and PE practice.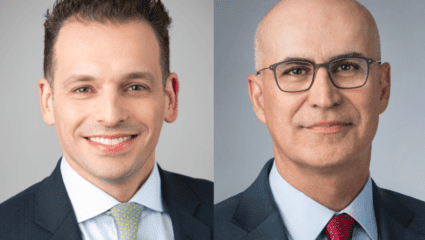 Mergers & Acquisitions
By David Marcus
|
Published: May 16th, 2023
TPG relies on Weil, Davis Polk, Shearman, Cleary, Ardea, JPM and Morgan Stanley on a $2.7 billion deal for Angelo Gordon, which uses Paul Weiss, Goldman and Piper Sandler.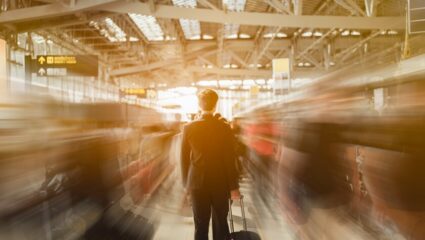 Activism
By Ronald Orol
|
Published: May 16th, 2023