Back to News
Mergers & Acquisitions
Handful of Sponsors Expected to Circle Polyventive
|
Published: February 28th, 2023
Bids were due the week of Jan. 30 for the Arsenal Capital Partners platform, which sources said was attracting some limited attention from sponsors.
While Arsenal Capital Partners LP construction and textile chemicals platform Polyventive LLC is not the flashiest or most cohesive group of businesses, a process for the company is moving forward and expected by some to land a buyer, The Deal has learned.
Books are out for Calhoun, Ga.-based Polyventive, which was teased in the early fall but did not formally hit the market until the end of 2022, and early bids are expected this week, three sources familiar with the process said.
Boutique chemicals-focused bank Grace Matthews Inc. has advised bidders to submit initial indications of interest by mid-week after sending confidential information memorandums, or CIMs, to about 30 financial sponsors, the sources said.
Only a handful of sponsors, and primarily those not known to be the usual suspects in the chemicals industry, are expected to move forward in the process, two of the sources said. There also may be one or two small strategics in pursuit, a third of the sources said.
The primary reasoning for limited interest is the various disparate businesses Arsenal has cobbled together under the Polyventive brand, sources said.
Giving rough numbers, one source said about 40% of Polyventive's business is in surfactants, while 20% is in polymers, 15% is in acids and another 10% or so is in dyes and pigments, leaving about 15% undescribed. Meanwhile, the company's largest end-market is household and industrial solutions, which makes up about 30% of the business, the source added.
Chemicals buyers sometimes find it difficult to grapple with a platform aimed at so many different channels.
Editor's note: The original, full version of this article was published Jan. 30, 2023, on The Deal's premium subscription website. For access, log in to TheDeal.com or use the form below to request a free trial.
This Content is Only for The Deal Subscribers
The Deal provides actionable, intraday coverage of mergers, acquisitions and all other changes in corporate control to institutional investors, private equity, hedge funds and the firms that serve them.
If you're already a subscriber, log in to view this article here.
More From Mergers & Acquisitions
Mergers & Acquisitions
By The Deal Staff
|
Published: March 22nd, 2023
The Israeli satellite networking company says the acquisition of the provider of secure communications to the military sector will bolster its position in the expanding defense industry.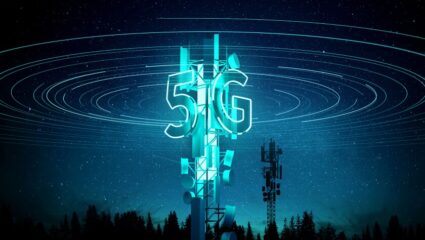 Mergers & Acquisitions
By Chris Nolter
|
Published: March 22nd, 2023
NextWave, SoniqWave and RedZone own licenses that could fill gaps in T-Mobile's trove of 2.5 GHz spectrum.
Mergers & Acquisitions
By The Deal Staff
|
Published: March 22nd, 2023
The options under consideration for the fertilizer producer include a sale, merger and recapitalization.