Back to News
Private Equity
Northleaf Buys Into U.S. Open-Access Fiber
|
Published: September 8th, 2023
Fiber demand, opportunities in the market and the appeal of open-access fiber networks are driving private equity and infrastructure fund investment in the space, Northleaf's Chris Rigobon says.
Northleaf Capital Partners Ltd.'s pledge to invest up to $500 million in Tillman FiberCo LLC fits an ongoing trend in telecom. Private equity and infrastructure investors have eagerly backed companies that spool fiber to homes and businesses as remote work, streaming, artificial intelligence and other applications drive demand for high-speed broadband.
In another respect, Tillman FiberCo breaks with fiber-market tradition, in the U.S. at least.
The New York company is building an open access network and will lease capacity on its fiber to other service providers and enterprises. While open networks are more common overseas, U.S. carriers have typically guarded their last-mile connections to customers.
"We've seen the open-access model used effectively in Europe," Northleaf managing director Chris Rigobon said.
"Operators there understand that duplicating critical infrastructure is wasteful and unnecessary," he said. "You don't see two water utilities building out to every home in the neighborhood."
Northleaf Capital Partners invested $200 million in Tillman FiberCo, which is backed by Tillman Global Holdings LLC, in August. The Toronto investor could put up another $300 million as the telecom builds out fiber in U.S. markets with a dearth of high-speed broadband options.
"We've seen quite a bit of demand uptake, particularly as people have adopted remote working environments and hybrid work environments," Rigobon said.
Tillman FiberCo had another selling point beyond the market's appetite for broadband. Tillman has an undisclosed U.S. mobile network lined up as an anchor client.
While open-access fiber-to-the-premises networks are uncommon in the U.S., there are signs that the model is taking root. AT&T Inc. (T) and BlackRock Inc. (BLK) announced a joint venture, Gigapower LLC, in December. The JV will construct fiber networks outside of the telecom's 21-state home territory, initially targeting up to 1.5 million potential customers, with AT&T as anchor tenant.
The model has benefits to the owner and the tenant.
"It enables us to own the underlying infrastructure without necessarily interfacing directly with customers on a day-to-day basis," Rigobon said.
"Operators can differentiate themselves based on brand, product and customer service without the need to necessarily own the last mile," he added.
The investor draws a comparison to mobile infrastructure. Most wireless carriers have sold their towers to third-party operators. The economics support independent ownership. T-Mobile US Inc. (TMUS) is more likely to rent space on a tower owned by American Tower Corp. (AMT) than on infrastructure owned by a rival telecom. Putting more customers on a single tower improves the economics.
"If you look at the tower and small cell business models, the mobile network operators initially owned the underlying infrastructure and thought it was core to their business," Rigobon said. "They've increasingly realized the value inherent in using an independent third-party provider and open the infrastructure up for sharing."
Corporate Networks Meet Fiber
Tillman FiberCo's management is a who's who of former Verizon Communications Inc. (VZ) fiber executives.
CEO Ken Dixon spent more than 30 years at Verizon. Chief network officer Philip Jenkins, business development and sales executive Mark Nachman, chief information officer Craig Young and others are also veterans of Verizon or predecessor companies.
"Verizon was really a pioneer in the fiber to the home space," Rigobon said
Meanwhile, Tillman Global Holdings brings interesting capabilities. The company builds networks, wireless towers and other and infrastructure for telecoms.
"Tier one carriers have entrusted Tillman to own and operate mission critical infrastructure," Rigobon said.
With billions in capital expenditures in the U.S. telecom pipeline, the bottleneck for fiber deployments is not capital. Experienced executive talent, supply chains and construction capacity are critical.
Northleaf worked with Tillman over the course of the past several months, Rigobon said. "Most of the negotiations that we had with them were on a bilateral basis," he added.
Northleaf would consider further fiber investments if the opportunities fit its investment strategy, Rigobon said.
Tillman FiberCo's emphasis, however, is on organic growth. "Right now, we're focused on the initial orders that our anchor ISP has placed with us," he said.
It's not because of a lack of targets.
"There are a ton of opportunities in market. We have seen a few processes that have been a little bit drawn out, but there's a ton of demand," Rigobon said.
Deals have continued during the summer. In July, OMERS Infrastructure Management Inc. said it would back Toronto fiber network operator Beanfield Technologies Inc., and Bain Capital LLC portfolio company Surf Broadband Solutions acquired the fiber network assets of Howell, Mich.-based MiSignal.
"Fundamentals for fiber investments remain exceptionally strong," Rigobon said. Household bandwidth consumption is growing at double-digit rates, among other factors. "An internet connection is one of the last items that a household would choose to cut spending back on," Rigobon said.
As sponsors continue to hunt for fiber investment opportunities, more providers may opt for open models.
"It certainly seems like it's gaining momentum," Rigobon said. "We've seen the separation of the infrastructure from the service provider in the tower industry, and there's no reason why it can't occur in the fiber industry."
Editor's note: The original version of this article was published earlier on The Deal's premium subscription website. For access, log in to TheDeal.com or use the form below to request a free trial.
This Content is Only for The Deal Subscribers
The Deal provides actionable, intraday coverage of mergers, acquisitions and all other changes in corporate control to institutional investors, private equity, hedge funds and the firms that serve them.
If you're already a subscriber, log in to view this article here.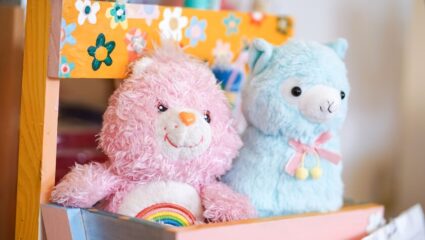 Private Equity
By Chris Nolter
|
Published: September 22nd, 2023
Co-founding partner Aston Loch discusses ambitions for the Care Bears parent, the toy-TV flywheel and private equity 2.0.
Private Equity
By Chris Nolter
|
Published: September 20th, 2023
Magnetar's Ernie Rogers and David Snyderman sit down with The Deal to discuss their investment in GPU cloud operator CoreWeave, AI and finding investment white spaces.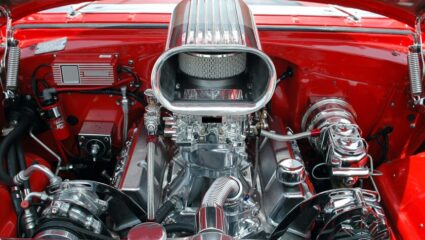 Mergers & Acquisitions
By Tom Terrarosa
|
Published: September 7th, 2023