Back to News
Private Equity
Osceola Unites Mountain West Facility Services
|
Published: May 26th, 2023
The lower middle market firm's four-year-old platform Tendit is chasing add-ons across seven different exterior commercial facility services in states such as Nevada, New Mexico, Wyoming and Idaho, partner Patrick Watkins told The Deal.
Osceola Capital Management LLC is building a one-stop-shop for commercial facility services under one brand name, Tendit Group, by acquiring local businesses in the Mountain West region.
Denver-based Tendit, which added on Legends Landscape Management Inc. and Clean D Windows earlier this week, offers exterior facility services to multi-site commercial businesses, property managers and municipalities in Colorado, Utah and Arizona.
"When we started due diligence for various targets across different types of commercial facility services, the consistent feedback we were getting from their customers was that to have five to 10 services completed, they often have to hire 20 or more individual contractors," said partner Patrick Watkins.
These businesses typically specialize in a single service and cover a small geographic area, according to Watkins.
Tendit, formed in 2019 by Tampa, Fla.-based Osceola through its $125 million first fund, offers seven core services including asphalt paving, landscaping, pressure washing, snow removal, striping, sweeping and window cleaning.
The four-year-old platform has all services available in Colorado and is working to do the same in Arizona and Utah.
Over the next two years, Tendit will focus on the Mountain West region including states such as Nevada, New Mexico, Wyoming and Idaho for growth and target route-based recurring maintenance businesses with similar commercial clients, strong cash flow and low capital expenditure requirements.
"I think the business model will translate nationwide, but we liked the starting point being in the Mountain West given the population growth and customer preference for cleanliness, appearance and environmental compliance," Watkins said.
Other sponsor backed commercial facility service platforms are similarly looking to consolidate in states such as Colorado, New Mexico, Arizona and other Sunbelt states.
As it expands geographically, Tendit expects to continue chasing add-ons in its existing seven services in the near term, but its investor is still evaluating other adjacent services for expansion.
"We're very confident we can continue to replicate our core service offerings in other states, and I'd say that's the primary focus but certainly, a secondary focus would be other complementary and synergistic services to expand our total addressable market," Watkins said.
Osceola, which has made nine add-on acquisitions for Tendit over the past four years, has historically acquired add-ons between $500,000 and $7 million.
The firm doesn't immediately change an add-ons brand name to Tendit post-acquisition.
Editor's note: The original, full version of this article was published May 18 on The Deal's premium subscription website. For access, log in to TheDeal.com or use the form below to request a free trial.
Private Equity
By Chris Nolter
|
Published: December 5th, 2023
Direct investments unit technology head Ali Osman discusses the firm's approach to investing in software and collaborating with sponsors such as Thoma Bravo and Vista.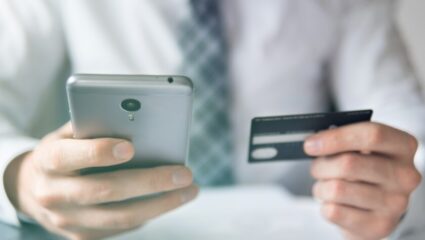 Private Equity
By Chris Nolter
|
Published: December 4th, 2023
Strategy chief Kate Hampton discusses NMI's latest acquisition, the appeal of carveouts and the company's M&A ambitions in payouts.
Podcasts
By Nikitha Sattiraju
|
Published: November 27th, 2023
Investcorp head of North American private equity Dave Tayeh discusses backing middle market businesses that serve 'needs versus wants.'