Back to News
Private Equity
Chuck E. Cheese Forms Restructuring Committee
|
Published: June 22nd, 2020
The Apollo Global-backed restaurant company names former Milbank restructuring attorney Paul Aronzon to head the committee as it deals with fallout from the Covid-19 pandemic.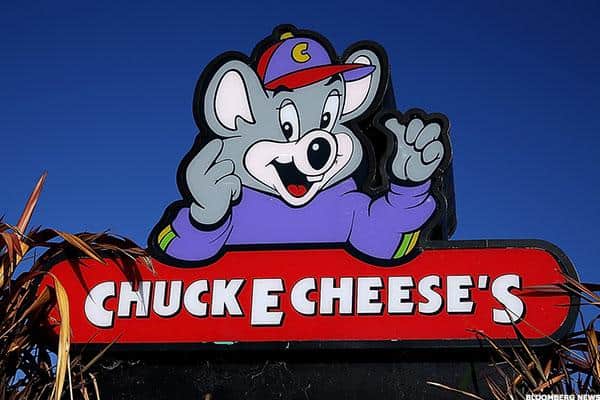 Less than a year after cancellation of a merger, Chuck E. Cheese owner CEC Entertainment Inc. has formed a special board committee to evaluate restructuring and financing opportunities.
The portfolio holding of Apollo Global Management Inc. (APO) on Friday, April 10, said in a Securities and Exchange Commission filing it had added former Milbank LLP restructuring attorney Paul S. Aronzon to its board to head the committee, with independent directors Peter Brown and Allen Weiss also participating. The trio will weigh options including financings, refinancings, debt amendments, forbearances, asset sales, debt issuances and both in- and out-of-court restructurings.
Aronzon, who before retiring recently was counsel to Ares Management Corp. (ARES) in both the Gastar Exploration Inc. Chapter 11 case and Guitar Center Inc. in an out-of-court deal, will receive $45,000 monthly for at least four months, with Brown and Weiss receiving $25,000 per month on top of their annual board retainer.
CEC and Leo Holdings Corp. (LHC) last July abandoned a $1.4 billion merger for unspecified reasons.
Editor's note: The original version of this article, including advisers and other details, was published earlier on The Deal's premium subscription website. For access, log in to TheDeal.com or use the form below to request a free trial.
This Content is Only for The Deal Subscribers
The Deal provides actionable, intraday coverage of mergers, acquisitions and all other changes in corporate control to institutional investors, private equity, hedge funds and the firms that serve them.
If you're already a subscriber, log in to view this article here.
Podcasts
By David Marcus
|
Published: August 6th, 2020
Dechert's Ken Young discusses how PE firms have diversified, the challenges of partner development and his recent deals.
Podcasts
By Steve Gelsi
|
Published: July 29th, 2020
On the latest episode of the Behind the Buyouts podcast, Cassie Nielsen and Wayne Wu of VMG Partners say PE firms need to be diverse to reach growing demographics in the U.S.
Mergers & Acquisitions
By Deal Staff
|
Published: July 23rd, 2020
The co-chairman of the firm's private equity group and winner of The Deal's middle-market PE adviser of the year has guided some of the firm's most active acquirers on countless deals.