Back to News
Private Equity
Private Equity-Backed Bankruptcies Rise
|
Published: June 22nd, 2020
Private equity-backed energy companies and retailers have been the most active in seeking court protection in 2019 through October.
Bankruptcy petitions filed by private equity-backed companies have ticked up in 2019 year over year, although volume is down.
The amount of either Chapter 7 or 11 petitions filed by PE-backed companies with liabilities of $25 million or more in the first 10 months of the year rose by 7% over the same period, with 44 filings compared to 41 filings in both 2018 and 2017, according to data from The Deal. Filings rose by 11% in 2017 from the previous year's 37 and catapulted by 164% in 2016 from just 14 filings in 2015.
The proportion of total business bankruptcies that are PE-backed this year — 27.3% of 161 cases — essentially matches the three-year figure. PE-backed companies accounted for 27.5% of all business bankruptcies filed over the first 10 months of the past three years, with 126 filings out of 457 total Chapter 7 and 11 petitions.
Volume, however, has dipped this year for PE-backed filings, with the $26.6 billion in total liabilities down 45% from $48.3 billion in 2018 and on par with the $27.6 billion and $25.7 billion figures in 2017 and 2016, respectively. With volume in total filings up in 2019 to $145.4 billion from $86.1 billion in 2018, the proportion of total liabilities in private equity-related cases has plunged to 18.3% from 56.1%. The figure varies wildly year to year, with 2017, 2016 and 15 respectively checking in at 34%, 20.7% and 12.5%.
A handful of firms have filed multiple petitions for portfolio companies this year — Apollo Global Management LLC (APO), Sun Capital Partners Inc. and Goldman Sachs Capital Partners each have seen two holdings file for bankruptcy.
Apollo-backed oil and gas producer EP Energy Corp. entered Chapter 11 in the U.S. Bankruptcy Court for the Southern District of Texas in Houston on Oct. 3, following thermoset resins maker Hexion Holdings LLC, which submitted a petition April 1 in the District of Delaware in Wilmington.
Sun Capital-backed restaurant operator RUI Holding Corp. filed in the District of Delaware on July 7, and retailer Shopko, formally known as Specialty Retail Shops Holding Corp., submitted a petition in the District of Nebraska in Omaha on Jan. 16.
Goldman Sachs Capital Partners, the private equity arm of Goldman, Sachs & Co., had natural gas producer EdgeMarc Energy Holdings LLC file on May 15 and CTI Foods LLC, a food product provider to restaurant chains, file on March 11. Both companies filed their petitions in Delaware.
Apollo and Sun Capital representatives were not immediately available for comment. A Goldman Sachs representative declined to comment on the bankruptcy cases.
The industries found in the most PE-backed filings, meanwhile, mirror the trends identified by restructuring advisers for the overall bankruptcy space, with energy-related companies accounting for 36% of all Chapter 7 and 11 petitions filed through October by these companies.
In addition to EP Energy and EdgeMarc, PE-backed energy companies to file petitions this year include upstream energy company Alta Mesa Resources Inc. (Sept. 11), backed by Riverstone Investment Group LLC; coal producer Blackjewel LLC (July 1), backed by Lime Rock Partners; White Star Petroleum Holdings LLC (May 28), backed by Energy & Minerals Group; Vanguard Natural Resources Inc. (March 31), backed by Marathon Asset Management LP; and New Trinity Coal Inc. (March 4), backed by Essar Global Fund Ltd.
Retailers, also high-profile bankruptcy filers, accounted for 29.5% of all petitions filed by PE-backed companies in the first 10 months of 2019.
Joining Shopko and RUI in bankruptcy court were Versa Capital Management Inc.-backed Avenue Stores LLC (Aug. 16); wholesale furniture distributor Hollander Sleep Products LLC, backed by Sentinel Capital Partners LLC (May 19); Things Remembered Inc. (Feb. 6), backed by Petrus Yield Opportunity Fund and KKR Lending Partners LP; Fullbeauty Brands Holdings Corp. (Feb. 3), backed by Apax Partners LP and Charlesbank Capital Partners LLC; and Gymboree Group Inc. (Jan. 16), backed by Oppenheimer Funds Inc., Searchlight JAM LP and Brigade Capital Management LLC.
Healthcare portfolio companies to file include True Health Group LLC (July 30), backed by Riverside Strategic Capital Fund I LP, and Joerns WoundCo Holdings Inc. (June 24), backed by Aurora Capital Partners LLC.
Editor's note: The original version of this article, including advisers and other details, was earlier published on The Deal's premium subscription website. For access, log in to TheDeal.com or use the form below to request a free trial.
This Content is Only for The Deal Subscribers
The Deal provides actionable, intraday coverage of mergers, acquisitions and all other changes in corporate control to institutional investors, private equity, hedge funds and the firms that serve them.
If you're already a subscriber, log in to view this article here.
Private Equity
By Chris Nolter
|
Published: December 5th, 2023
Direct investments unit technology head Ali Osman discusses the firm's approach to investing in software and collaborating with sponsors such as Thoma Bravo and Vista.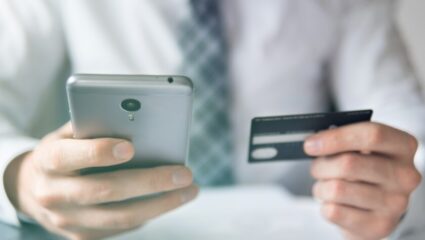 Private Equity
By Chris Nolter
|
Published: December 4th, 2023
Strategy chief Kate Hampton discusses NMI's latest acquisition, the appeal of carveouts and the company's M&A ambitions in payouts.
Podcasts
By Nikitha Sattiraju
|
Published: November 27th, 2023
Investcorp head of North American private equity Dave Tayeh discusses backing middle market businesses that serve 'needs versus wants.'