Back to News
Mergers & Acquisitions
Altivia Expected to Draw PE Interest in JPM-Led Sale
|
Published: March 24th, 2022
Editor's note: This story was originally published on The Deal's premium subscription website on March 4, 2022, at 10:38 a.m.  To request a free trial, go to TheDeal.com or use the form below.
Privately held chemicals maker Altivia Corp. has initiated a sale process that is expected to generate modest interest from the private equity universe, The Deal has learned.
First-round bids were due the week of March 7 for the producer of petrochemicals, peroxide ingredients and surfactant and lubricant intermediates, four people familiar with the matter said.
Altivia, which generates around $100 million of Ebitda on roughly $700 million in sales, has engaged JPMorgan Securities LLC to run the sale process, the people said. If sold in a single transaction, rather than broken up among multiple buyers, the entire company may fetch a multiple in the high single digits to low double digits, one of the sources said.
Houston-based Altivia may primarily attract PE suitors given the diversity of its chemical additives portfolio, some of the sources said. The company has built itself up through various acquisitions over the past decade, including several captured through Section 363 bankruptcy sales.
The company operates under four primary segments. One of Altivia's oldest business, its petrochemicals unit, is based in Haverhill, Ohio, and is the self-described third-largest merchant producer of nylon intermediate phenol and nail polish remover ingredient acetone. Altivia paid $2.5 million for the Ohio plant. The phenol, acetone and alphamethylstyrene business represents roughly 70% of the company, a second of the sources said.
Altivia's specialty chemicals unit makes phosgene, which goes into peroxide, crop protection substances and other chemicals, out of its facilities in LaPorte, Texas. Altivia picked up the phosgene derivatives business from Axiall Corp. in 2015 for an undisclosed sum.
The company also has a West Virginia-base ketones and carbinols business it acquired from Dow Inc. (DOW) in 2019 and an oxide chemicals unit it picked up in June 2020 that provides intermediates to the surfactant, lubricant and fuel additives markets from its production facility in Crosby, Texas.
Meanwhile, in September, Altivia sold its water treatment business to H.I.G. Capital LLC portfolio company Usalco LLC for an undisclosed sum, closing out an era in water treatment chemicals that dates back to the company's founding in 1986. In 2013, Altivia sold a separate water treatment facility to German chemicals distributer Brenntag SE for $125 million.
Boutique M&A shop Balmoral Advisors LLC advised Altivia on the 2021 water treatment asset sale and advised the sellers on at least three of Altivia's most recent asset purchases — its phosgene derivatives business; its petrochemicals business, formerly Haverhill Chemicals LLC; and its oxide chemicals business, formerly KMCO LLC. The latter two were sold through Chapter 11.
A group of individual private investors own Altivia. The group includes founder and CEO J. Michael Jusbasche, who cut his teeth as a reservoir engineer at Shell plc (SHEL) in 1978.
Altivia and JPMorgan representatives declined to comment.
This Content is Only for The Deal Subscribers
The Deal provides actionable, intraday coverage of mergers, acquisitions and all other changes in corporate control to institutional investors, private equity, hedge funds and the firms that serve them.
If you're already a subscriber, log in to view this article here.
More From Mergers & Acquisitions
Mergers & Acquisitions
By David Marcus
|
Published: May 18th, 2023
Jonathan Levitsky, an M&A and PE partner at Debevoise & Plimpton, discusses clerking on the Supreme Court, working on the Kosovo peace accords and transitioning to an M&A and PE practice.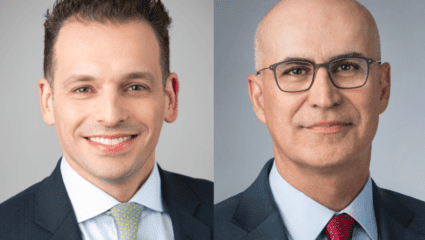 Mergers & Acquisitions
By David Marcus
|
Published: May 16th, 2023
TPG relies on Weil, Davis Polk, Shearman, Cleary, Ardea, JPM and Morgan Stanley on a $2.7 billion deal for Angelo Gordon, which uses Paul Weiss, Goldman and Piper Sandler.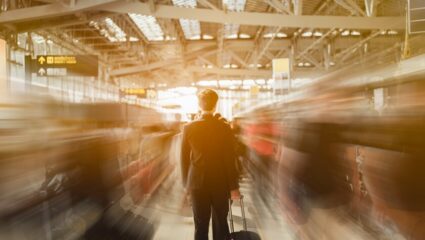 Activism
By Ronald Orol
|
Published: May 16th, 2023