Back to News
Mergers & Acquisitions
Entegris High-Purity Chems Expected to Draw Strong Interest
|
Published: January 4th, 2023
The company has engaged BofA to run an auction for its high-purity electronics chemicals business, initial bids for which were due by late November, The Deal has learned.
Electronic purification materials maker Entegris Inc. (ENTG) is gauging the market's interest in its high-purity process chemicals business, The Deal has learned.
Entegris has engaged BofA Securities Inc. to run an auction for the business, four industry sources said.
Entegris' high-purity chemicals business, which essentially makes chemicals used to wash semiconductors between production steps, generates run-rate Ebitda of $75 million, the sources said. The unit's run-rate margins are in the high teens, two of the sources added, putting revenue in the ballpark of $400 million to $450 million.
The process launched around six to eight weeks ago, and BofA advised bidders to submit initial indications of interest by the week of Nov. 21, two of the sources said.
The business is expected to generate significant interest from a mix of private equity and strategic bidders, sources said. Entegris may fetch a multiple of around 9 to 10 times Ebitda for the business, one of the sources estimated.
Billerica, Mass.-based Entegris has been an active acquirer in the electronics purification materials industry over the past several years.
Entegris picked up the high-purity chemicals unit through the $5.7 billion acquisition of CMC Materials Inc. in December 2021. CMC, formerly Cabot Microelectronics Corp., inherited the unit now on the block through the $1.2 billion acquisition of KMG Chemicals Inc. in 2018.
Editor's note: The original, full version of this article was published Dec. 6, 2022, on The Deal's premium subscription website. For access, log in to TheDeal.com or use the form below to request a free trial.
This Content is Only for The Deal Subscribers
The Deal provides actionable, intraday coverage of mergers, acquisitions and all other changes in corporate control to institutional investors, private equity, hedge funds and the firms that serve them.
If you're already a subscriber, log in to view this article here.
More From Mergers & Acquisitions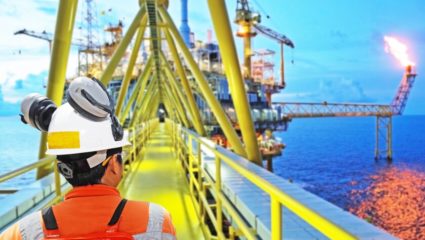 Mergers & Acquisitions
By Tom Terrarosa
|
Published: February 6th, 2023
Solvay's advisers provided first-round bid feedback over the holidays; banks are digging into the financing on Innophos; and more news from the chemicals auction block.
Mergers & Acquisitions
By Tom Terrarosa
|
Published: February 3rd, 2023
The waste recycling services company, which The Deal predicted was likely to hit the block in the next few months in October, has received first-round bids.
Mergers & Acquisitions
By Chris Nolter
|
Published: February 3rd, 2023
RedBird, Ontario Teachers' and Azrieli back the Dallas data center company and have right of first refusal on any deal.