Back to News
Scoops & Exclusives
Wellness Targets Line Big Food's Shopping List
|
Published: January 25th, 2022
As food and beverage giants gobble up better-for-you brands to meet changing consumer preferences, companies such as Instagram-famous supplements maker Ritual and chickpea snack brand Hippeas are among the next likely batch of targets.
Over the past five years, big food and beverage companies have been ceding some of their dominance to digitally savvy upstart brands that appeal to an increasingly health- and eco-conscious consumer base.
To connect with this demographic, legacy conglomerates are repositioning themselves to be healthier and sustainable while expanding online sales channels to catch up in an area they have long lagged.
A big part of this renewal of industry giants has involved gobbling up the direct-to-consumer, better-for-you brands that are eating into their market share.
Coca-Cola Co. (KO), for instance, in November, shelled out $5.6 billion for energy drinks maker and competitor to its Powerade brand BA Sports Nutrition LLC. Unilever acquired supplements and electrolyte drinks companies SmartyPants Inc. and Liquid I.V. Inc. in the past two years while Nestlé Inc. rolled up supplements brand Nuun & Co. in May, meal kit company Mindful Chef Ltd. in 2020 and custom supplements maker Persona Inc. in 2019.
"Large strategic companies, both public and private, have come to the realization that it makes more sense to acquire brands and capabilities that they're unable to build internally," said Andrew Dickow, managing director at Greenwich Capital Group LLC.
Ritual, Hippeas Could Pique Interest
…
Editor's note: To read the full version of this story log into The Deal's premium subscription service or use the form below to request a free trial.
This Content is Only for The Deal Subscribers
The Deal provides actionable, intraday coverage of mergers, acquisitions and all other changes in corporate control to institutional investors, private equity, hedge funds and the firms that serve them.
If you're already a subscriber, log in to view this article here.
More From Scoops & Exclusives
Mergers & Acquisitions
By Tom Terrarosa
|
Published: March 18th, 2022
Activism
By Ronald Orol
|
Published: February 4th, 2022
The activist-targeted department store chain rejects expressions of interest while noting it has retained Goldman Sachs — first reported last month in The Deal — to engage with interested parties.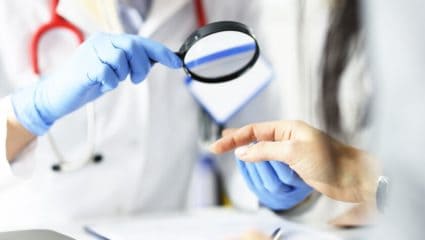 Mergers & Acquisitions
By Armie Margaret Lee
|
Published: February 3rd, 2022
The Deal reported in October that the PE firm was exploring a sale of the Austin, Texas-based dermatology company.