Back to News
Activism
M&A Options Abound for Griffon in Wake of Voss Win
|
Published: June 9th, 2022
Following the landslide election of one director to the industrial conglomerate's board, Voss Capital's Travis Cocke says the company has plenty of M&A options ahead.
As industrial conglomerate Griffon Corp. (GFF) eyes options for its assets with the help of Goldman, Sachs & Co., activist investor Voss Capital LLC is confident the company can get deals done.
Both strategics and large private equity firms focused on industrials and building products would be interested in the company's home and building products unit or the whole business, for a large multiple of sales, Voss Capital chief investment officer Travis Cocke told The Deal.
"They could maximize value by selling the two units separately," he said. "PE would buy the whole thing and then sell pieces of it."
The comments come after Griffon on May 16 launched a strategic review, retaining Goldman as financial adviser and Dechert LLP as counsel. In April, the company agreed to sell its defense unit, Telephonics Corp., for $330 million in a cash deal. The deal followed a February proxy contest which saw nearly 80% of non-insider-controlled shares voted to elect a dissident director candidate nominated by Voss Capital to the board of the New York-based mini-industrial conglomerate. Voss owns about 2.5% of Griffon.
Cocke launched a campaign in January pushing Griffon to complete a sale of its defense electronics business and explore strategic alternatives for its home and building products unit, which houses its Clopay residential garage doors unit and a CornellCookson commercial rolling steel door operation. Griffon also operates a separate Ames Cos. division, which manufactures tools and products for home storage and landscaping.
The company said it expects to focus on near-term value creation, suggesting asset sales, or a sale of the company, could happen by the end of the year. The company did not give a firm timeline.
Editor's note: The original version of this article was published earlier on The Deal's premium subscription website. For access, log in to TheDeal.com or use the form below to request a free trial.
This Content is Only for The Deal Subscribers
The Deal provides actionable, intraday coverage of mergers, acquisitions and all other changes in corporate control to institutional investors, private equity, hedge funds and the firms that serve them.
If you're already a subscriber, log in to view this article here.
Activism
By Ronald Orol
|
Published: May 25th, 2023
New rules from the SEC requiring more detailed disclosures on share repurchases by insiders could provide a window into confidential information about dealmaking for activists and other shareholders.
Activism
By Ronald Orol
|
Published: May 24th, 2023
The shareholder activism defense leader at Ernst & Young explains why ESG proponents and second-tier activists may be reticent to launch director contests, while brand-name insurgents can 'weather the storm.'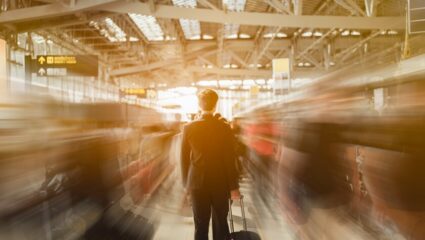 Activism
By Ronald Orol
|
Published: May 16th, 2023