Back to News
Activism
Activist Investing Today: EY's Hunker Eyes 2023 Proxy Season
|
Published: May 24th, 2023
The shareholder activism defense leader at Ernst & Young explains why ESG proponents and second-tier activists may be reticent to launch director contests, while brand-name insurgents can 'weather the storm.'
Shareholder proposal activists were expected to launch director contests this year by taking advantage of new universal proxy card ballot rules making boardroom battles cheaper.
But David Hunker, shareholder activism defense leader at Ernst & Young LLP, explained to the Activist Investing Today podcast that these shareholder-proposal insurgent managers haven't nominated directors, at least so far, because they lack financial resources, can't identify quality director candidates, and their proposals haven't gotten enough support historically.
"Many of these proponents aren't actually shareholders," Hunker told AIT. "They are coalitions of shareholder groups who do a lot of work to advocate for certain causes, but ultimately they have the support of institutions or pension fund shareholders. They don't have the big pockets of assets under management themselves."
Hunker acknowledged that a proxy contest using the universal proxy card system is less expensive than the old regime. He added, however, that it is still more expensive than putting a shareholder proposal on the ballot "when you consider the required solicitation" costs.
In addition, shareholder proposal activists don't have a big track record of nominating slates, and they don't have a stable of candidates to pick from, so they aren't great at identifying quality candidates, Hunker said. "Shareholders are still focused on the quality of that candidate," he noted.
Finally, ESG shareholder proposals with environmental or social themes often haven't fared well as a group, which suggests that ESG proponents might not do well with director contests, Hunker said.
"While support levels from institutional investors have increased for ESG proposals in the last number of years, they aren't at the level you see when a hedge fund activist shows up and nominates a slate," he said.
Hunker also discussed the phenomena of activists over-nominating director nominees or submitting "placeholder" candidates, and he offered his view on new bylaw ideas and activist investor lockup agreements with limited partner investors.
Check out the podcast with David Hunker below:
More podcasts from The Deal are available on iTunes, Spotify and on TheDeal.com. 
Activism
By Ronald Orol
|
Published: May 25th, 2023
New rules from the SEC requiring more detailed disclosures on share repurchases by insiders could provide a window into confidential information about dealmaking for activists and other shareholders.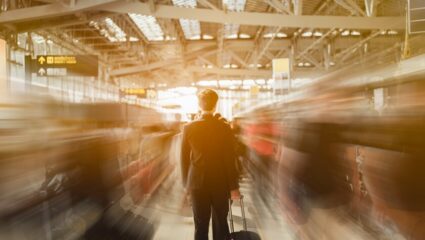 Activism
By Ronald Orol
|
Published: May 16th, 2023
Activism
By Ronald Orol
|
Published: April 13th, 2023
The chief of corporate governance for the asset manager explains why it will speak publicly about certain deals and why companies facing activists might want to think about visiting her before traveling to see a nearby proxy adviser.