Back to News
Activism
Activist Investing Today: ZMH's Hassan Talks Nominations, Masimo, Disney
|
Published: February 23rd, 2023
Waheed Hassan, who has advised on major proxy contests at Huntsman, U.S. Foods and LivePerson, discusses activist director recruitment, Masimo's now removed bylaws and Nelson Peltz's battle at Disney.
Top-level activists can recruit solid director candidates, but newbie insurgent investors with fewer campaigns under their belts still find it a challenge to find qualified nominees, ZMH Advisors' Waheed Hassan explains.
Hassan, who advises both corporations and activists and has worked on high-profile campaigns at Huntsman Corp. (HUN), U.S. Foods Holding Corp. (USFD) and LivePerson Inc. (LPSN), spoke on the Activist Investing Today podcast about why prospective director candidates might still have second thoughts about participating on an activist investor slate.
"As [activists] are interviewing these candidates, the one question that comes up is, 'If I am on an activist slate, does it impact my ability to serve on other boards?'" Hassan said. "Maybe they were president of a division, or head of a certain strategy, so they have a lot of relevant knowledge for that campaign but don't have extensive board knowledge. They are concerned about whether being on an activist slate will impact their ability to be recruited in other situations and how will they be perceived internally if they get on the board."
Hassan said that activist director candidates will need to seek out approval for the nomination from other boards they serve on, and those other companies may not be so comfortable with the situation.
He also discussed Nelson Peltz's Walt Disney Co. (DIS) contest and a controversial bylaw that was implemented, and later removed, by Masimo Corp. (MASI) that would have required an activist to disclose the name of their underlying investors if they decided to nominate director candidates.
The bylaw measure, Hassan said, would have made it tougher for activists to raise capital, and he added that would have raised different kinds of questions if public pension funds began employing a new universal proxy card to nominate directors.
"What if a pension fund wanted to take advantage of universal proxy ballots to have a candidate on the slate?" he asked. "How would the company actually implement this bylaw requirement? Would CalSTRS have to disclose the name of every single pensioner who is part of the pension fund?"
In addition, he suggested that such a bylaw change would put the directors who implemented the measure in a precarious position when they began making their pitch to institutional investors and influential proxy advisers such as Institutional Shareholder Services Inc. and Glass, Lewis & Co. LLC.
Check out the podcast with Waheed Hassan here:
More podcasts from The Deal are available on iTunes, Spotify and on TheDeal.com.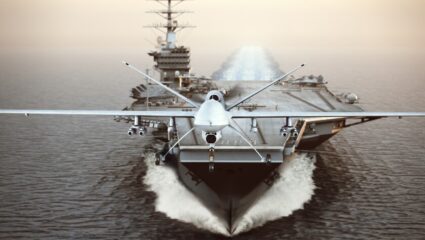 Activism
By Ronald Orol
|
Published: September 22nd, 2023
A small accumulation by Jana in the defense and government technology services company may indicate that investors want a new CEO to explore divesting assets that haven't shown growth since acquisition.
Activism
By Ronald Orol
|
Published: September 19th, 2023
The head of corporate advisory at the investment bank explains why sometimes advisers need to tell the emperor they don't have any clothes, when it comes to dealmaking, and in other cases to 'drop the crumbs' before the deal.
Activism
By Ronald Orol
|
Published: September 8th, 2023
Angry shareholders are running untraditional campaigns at companies with many retail investors, and corporate executives need to deal with it, Morrow Sodali's Geoff Weinberg explains.