Back to News
Restructuring
Chuck E. Cheese to Restructure in Ch. 11
|
Published: June 30th, 2020
The Apollo Global Management-backed operator of entertainment centers and restaurants has been dealing with the effects of Covid-19-related closures.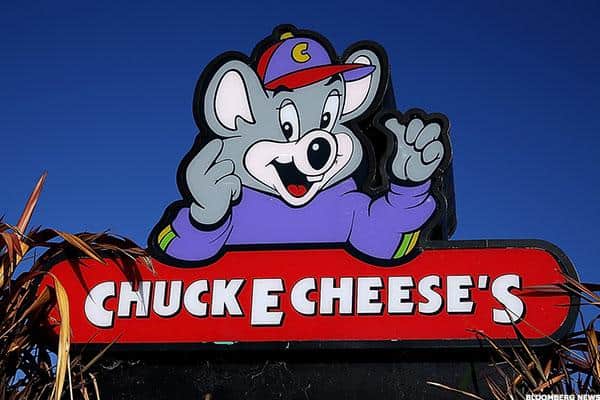 Once set to return to the public equity markets, private equity-backed CEC Entertainment Inc. has instead moved into Chapter 11 as it works to restructure its balance sheet.
The Irving, Texas, parent of the Chuck E. Cheese and Peter Piper Pizza entertainment center and restaurant chains submitted a petition on Wednesday, June 24, in the U.S. Bankruptcy Court for the Southern District of Texas in Houston. The Apollo Global Management Inc. (APO) portfolio holding plans to continue restructuring talks with stakeholders and landlords as it deals with the effects of Covid-19-related venue closures.
CEC previously formed a special board committee to evaluate restructuring and financing opportunities and revealed a key employee retention plan for its top executives.
It follows numerous other restaurant chains into Chapter 11 such as HopCat (June 3), Le Pain Quotidien (May 27) and TooJay's Management LLC (April 29), and others such as California Pizza Kitchen Inc. and Checkers Drive-In Restaurants Inc. are near default or reportedly exploring a restructuring.
Apollo in January 2014 took Chuck E. Cheese private, paying $1.3 billion for the children's entertainment brand founded in 1977. In October 2014, CEC Entertainment added on Southwest- and Mexico-focused Peter Piper Pizza in a $113.1 million deal.
Special purpose acquisition company Leo Holdings Corp. (LHC) in April 2019 agreed to acquire Chuck E. Cheese in a $1.4 billion deal. The transaction was terminated three months later after the determination that the combined company would not have a minimum $250 million of net available cash, and Leo now plans to combine with Clairvest Group LLC-backed Digital Media Solutions LLC in a $757 million deal.
Editor's note: The original version of this article, including advisers and other details, was published earlier on The Deal's premium subscription website. For access, log in to TheDeal.com or use the form below to request a free trial.
This Content is Only for The Deal Subscribers
The Deal provides actionable, intraday coverage of mergers, acquisitions and all other changes in corporate control to institutional investors, private equity, hedge funds and the firms that serve them.
If you're already a subscriber, log in to view this article here.
Podcasts
By Stephanie Gleason
|
Published: July 22nd, 2021
The UC Hastings Law professor discusses his new paper, which quantifies a trend gaining increasing attention, the increase in directors with bankruptcy experience on the boards of companies entering Chapter 11.
Podcasts
By David Marcus
|
Published: March 25th, 2021
Sujeet Indap and Max Frumes, authors of a new book detailing the vicious Caesars restructuring, discuss the historic buyout and ensuing distress in this week's Drinks With The Deal podcast.
Activism
By The Deal Staff
|
Published: February 12th, 2021
The Deal will recognize the deals and dealmakers shaping the Deal Economy.